The recipe Slow Cooker Russion Brisket
Slow Cooker Russion Brisket recipe is a Dinner meal that takes 660 minutes to make. If you enjoy for Dinner, you will like Slow Cooker Russion Brisket!
Slow Cooker Russion Brisket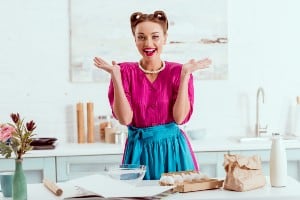 Slow Cooker Russion Brisket
If you are not familiar with Eurasian food and would like to give it a go this is a great recipe to get you started!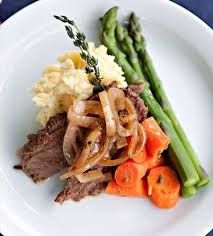 What Are The Ingredients For Slow Cooker Russion Brisket Recipe?
The ingredients for Slow Cooker Russion Brisket are:
2 lb beef brisket fat removed
1/2 tsp salt
1/2 tsp black pepper
olive oil cooking spray
1 large onion cut into wedges
3 large parsnips sliced
1/2 tsp dill seed
1/2 tsp caraway seeds
1 1/2 cups low sodium beef broth (3/4 can)
8 oz light sour cream
1/3 cup flour
1/4 cup water (or rest of beef broth can)
1 Tbsp dill weed
2 Tbsp horseradish mustard
1 14oz package of coleslaw mix (cabbage & carrot)
1 package mushrooms
How Do I Make Slow Cooker Russion Brisket?
Here is how you make Slow Cooker Russion Brisket:
Spray a large skillet with cooking spray and brown brisket on all sides. Place parsnip & onion in a crockpot and sprinkle with dill & caraway seed & half salt and pepper. Place brisket on top (cut to fit if necessary), then pour broth over and add rest of salt & pepper.Cover & cook on low for 10 hrs. Can cook on high for 5 hrs but for tenderness cooking on low is the best.At the end of 10 hrs in a bowl mix together sour cream, flour, water/broth, dill weed, mustard, slow mix & mushrooms. Add to crockpot and mix thoroughly (shred beef if desired). Cook on HIGH for an additional 30-60 minutes until cabbage reaches desired tenderness.Serving Size: makes 12 approximately 3/4 - 1 cup servingsNumber of Servings: 12Recipe submitted by SparkPeople user IMISSCINCI.
More Online Recipes
Appetizers, Soups & Salads, Asian, Beef & Pork, Birthday, Breakfast, Brunch, Christmas, Cookout, Dessert, Dinner, Fish, French, German, Indian, Italian, Kids, Lunch, Mexican, Party, Picnic, Poultry, Salad, Sandwich, Side Dish, Side Items, Slow Cooker, Snack, Soup, Spanish, Thanksgiving, Vegetarian
Online Recipes Of The Day