The recipe MY Slow Cooker Porchetta
MY Slow Cooker Porchetta recipe is a Dinner meal that takes 485 minutes to make. If you enjoy for Dinner, you will like MY Slow Cooker Porchetta!
MY Slow Cooker Porchetta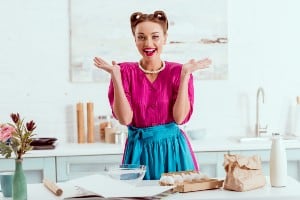 MY Slow Cooker Porchetta
Original Porchetta doesn't include roasted peppers but I like the addition - you can use any pepper you want here too. I've also added chopped potatoes, celery and carrots to the slow cooker for a complete meal!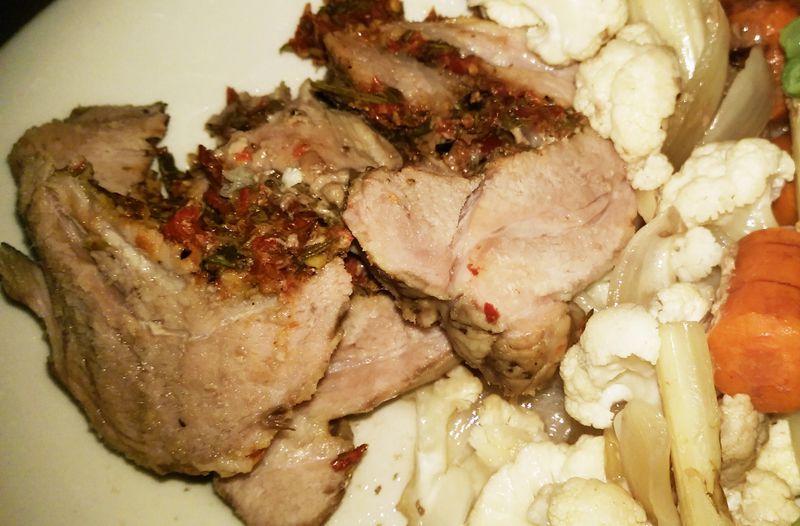 What Are The Ingredients For MY Slow Cooker Porchetta Recipe?
The ingredients for MY Slow Cooker Porchetta are:
2 Cubanelle Peppers
1 large Onion, white
2 lb Pork Shoulder/Butt Roast, Boneless & Butterflied
1/2 tsp Season Salt
1/2 tsp Freshly Ground Black Pepper
1 tsp Crushed Red Pepper flakes
2 tbsp fresh Rosemary
2 tbsp fresh Parsley
1.5 tsp Sage, dried & ground
3 cloves Garlic
How Do I Make MY Slow Cooker Porchetta?
Here is how you make MY Slow Cooker Porchetta:
1. Roast off the cubanelle peppers by roasting or broiling in the oven and set aside to cool. Slice white onion into thick strips and place at the bottom of the slow cooker.2. Using a sharp knife, score about an 1/8" deep, cutting in a diagonal criss-cross pattern about 1/2" apart on one entire side of the pork roast. 3. Then in a mini food processor, combine the cubanelle peppers, salt, pepper, crushed red pepper, rosemary, parsley, sage, and garlic, with a tablespoon of water, and pulse until finely ground and mixed well. 4. Place the mixture evenly all over the scored pork. Then roll meat tightly and tie with butchers twine. Lay pork on top of the onions in the slow cooker and cook on low for 8 hours.5. Pull from the slow cooker, remove butchers twine, and let rest 5 minutes under foil. Then slice and serve. Alternately: for a crispy outside you can pat pork with paper towels to remove extra moisture. Heat a large skillet over high heat add olive oil and sear pork until you form a crispy golden crust, rotating so it cooks about 3 minutes on each side. (If skin is burning, reduce heat to medium-high.)Serving Size:?Makes 4 Servings
What's The Nutritional Info For MY Slow Cooker Porchetta?
The nutritional information for MY Slow Cooker Porchetta is:
Servings Per Recipe: 4
Amount Per Serving
Calories:

637.9
Total Fat:

42.9 g

Cholesterol:

194.7 mg

Sodium:

447.7 mg

Total Carbs:

6.6 g

Dietary Fiber:

1.4 g

Protein:

54.5 g
More Online Recipes
Appetizers, Soups & Salads, Asian, Beef & Pork, Birthday, Breakfast, Brunch, Christmas, Cookout, Dessert, Dinner, Fish, French, German, Indian, Italian, Kids, Lunch, Mexican, Party, Picnic, Poultry, Salad, Sandwich, Side Dish, Side Items, Slow Cooker, Snack, Soup, Spanish, Thanksgiving, Vegetarian
Online Recipes Of The Day