The recipe Boysenberry Cheesecake
Boysenberry Cheesecake recipe is a Dessert meal that takes 10 minutes to make. If you enjoy for Dessert, you will like Boysenberry Cheesecake!
Boysenberry Cheesecake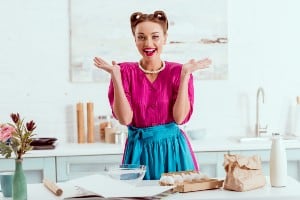 Boysenberry Cheesecake
These dessert can be any flavour as long as you use matching jelly with canned fruit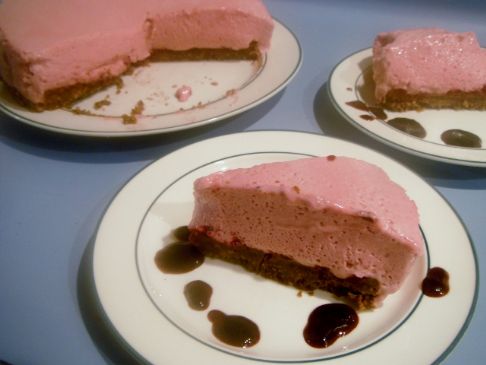 What Are The Ingredients For Boysenberry Cheesecake Recipe?
The ingredients for Boysenberry Cheesecake are:
1 250gr packet of plain biscuits (I use round wine)
1 dtsp cocoa
175gr butter
1 packet of boysenberry jelly (85gr)
125 gr cream cheese
1 x 375 ml can of evaporated milk
1 x 425 gr can of boysenberries in syrup
How Do I Make Boysenberry Cheesecake?
Here is how you make Boysenberry Cheesecake:
Preheat oven to 180?C.Put tin of evaporated milk in the fridge.Prepare your tin. It may be a decorative flan tin or a baking tin. It will need to be fairly deep or quite large or you may need to have two tins. I use a push bottom cake tin and line it with baking paper. Then when I go to serve it I push it out and slip the base onto a plateCrush the biscuits in the processor or with a bottle in a bowl. Add the cocoa and whizz a bit more. Melt the butter and add the crumbs to the butter mixing well.Press into a prepared tin. Bake for 10 minutes and then allow to cool completely.Mix Jelly with ? cup of boiling water and let it cool as well.When they have cooled cream the sugar and cheese together.Whip the chilled milk until thick and creamy. I use my Kenwood mixer as you do need a big bowl and it takes about 5 minutes to beat it. It will increase in volume.Add the creamed mixture and jelly to the whipped milk and beat well.Drain the boysenberries reserving the liquid and add ? cup of the liquid to the mixture beating to just combine.Squash the berries onto the top of the biscuit base so that it forms a layer of fruit.Pout the creamed mixture over the top gently and place in the fridge to set.Add a dessertspoon of sugar to the left over juice (there should be about 1/2cup) and heat gently stirring to dissolve the sugar.Continue to heat to allow it to reduce on a very low heat, stirring occasionally for about half an hour or more.Serving Size: makes 12 slicesNumber of Servings: 12Recipe submitted by SparkPeople user MUMSEY5.
What's The Nutritional Info For Boysenberry Cheesecake?
The nutritional information for Boysenberry Cheesecake is:
Servings Per Recipe: 12
Amount Per Serving
Calories:

278.5
Total Fat:

16.9 g

Cholesterol:

31.4 mg

Sodium:

480.1 mg

Total Carbs:

22.6 g

Dietary Fiber:

0.5 g

Protein:

4.4 g
More Online Recipes
Appetizers, Soups & Salads, Asian, Beef & Pork, Birthday, Breakfast, Brunch, Christmas, Cookout, Dessert, Dinner, Fish, French, German, Indian, Italian, Kids, Lunch, Mexican, Party, Picnic, Poultry, Salad, Sandwich, Side Dish, Side Items, Slow Cooker, Snack, Soup, Spanish, Thanksgiving, Vegetarian
Online Recipes Of The Day