The recipe choco-peanut cookies
choco-peanut cookies recipe is a Dessert, Snack meal that takes 9 minutes to make. If you enjoy for Dessert, Snack, you will like choco-peanut cookies!
choco-peanut cookies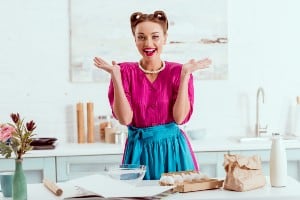 choco-peanut cookies
The best cookie recipe I've found that I don't feel guilty about eating! My kids love them and I feel great about feeding them something that is a little healthier than regular cookies.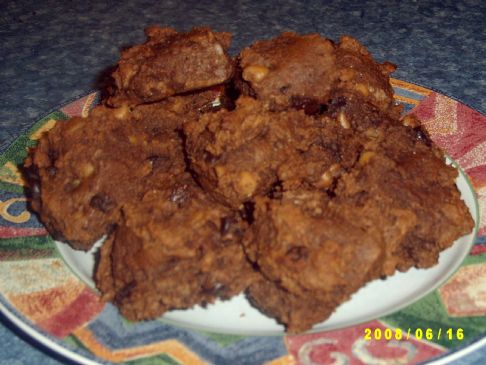 What Are The Ingredients For choco-peanut cookies Recipe?
The ingredients for choco-peanut cookies are:
1/3 cup fat-free egg substitute
1/4 cup unsalted butter-melted
1/2 cup packed light brown sugar
1.5 cup white flour
.5 cup whole wheat flour
1 tsp baking soda
1/4 cup unsweetened cocoa powder
1/4 tsp salt
1 tsp vanilla extract
.5 cup chocolate chips
.5 cup peanut butter morsels
3/4 cup plain low-fat yogurt
How Do I Make choco-peanut cookies?
Here is how you make choco-peanut cookies:
Preheat oven to 370 degrees.In a bowl, combine the egg substitute, butter and brown sugar. Then add in the remaining ingredients. I'm a busy mom so I just add the rest of the ingredients at once and mix well. It does make a thick cookie dough. Then place on cookie sheets that have been sprayed with non-stick cooking spray. Makes 2 dozen cookies. Bake for 8-10 minutes depending on your oven. The cookies should slightly soft to the touch when done and then I let them cool completely. Enjoy!Number of Servings: 24Recipe submitted by SparkPeople user GONNAGETERDONE.
What's The Nutritional Info For choco-peanut cookies?
The nutritional information for choco-peanut cookies is:
Servings Per Recipe: 24
Amount Per Serving
Calories:

124.8
Total Fat:

4.8 g

Cholesterol:

5.7 mg

Sodium:

176.9 mg

Total Carbs:

18.2 g

Dietary Fiber:

1.0 g

Protein:

3.0 g
More Online Recipes
Appetizers, Soups & Salads, Asian, Beef & Pork, Birthday, Breakfast, Brunch, Christmas, Cookout, Dessert, Dinner, Fish, French, German, Indian, Italian, Kids, Lunch, Mexican, Party, Picnic, Poultry, Salad, Sandwich, Side Dish, Side Items, Slow Cooker, Snack, Soup, Spanish, Thanksgiving, Vegetarian
Online Recipes Of The Day