The recipe Pumpkin Protein Cookies
Pumpkin Protein Cookies recipe is a Dessert, Snack meal that takes 13 minutes to make. If you enjoy for Dessert, Snack, you will like Pumpkin Protein Cookies!
Pumpkin Protein Cookies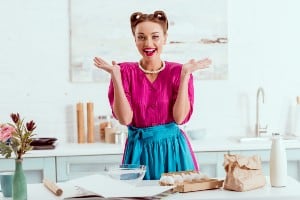 Pumpkin Protein Cookies
A healthier version of a popular protein cookie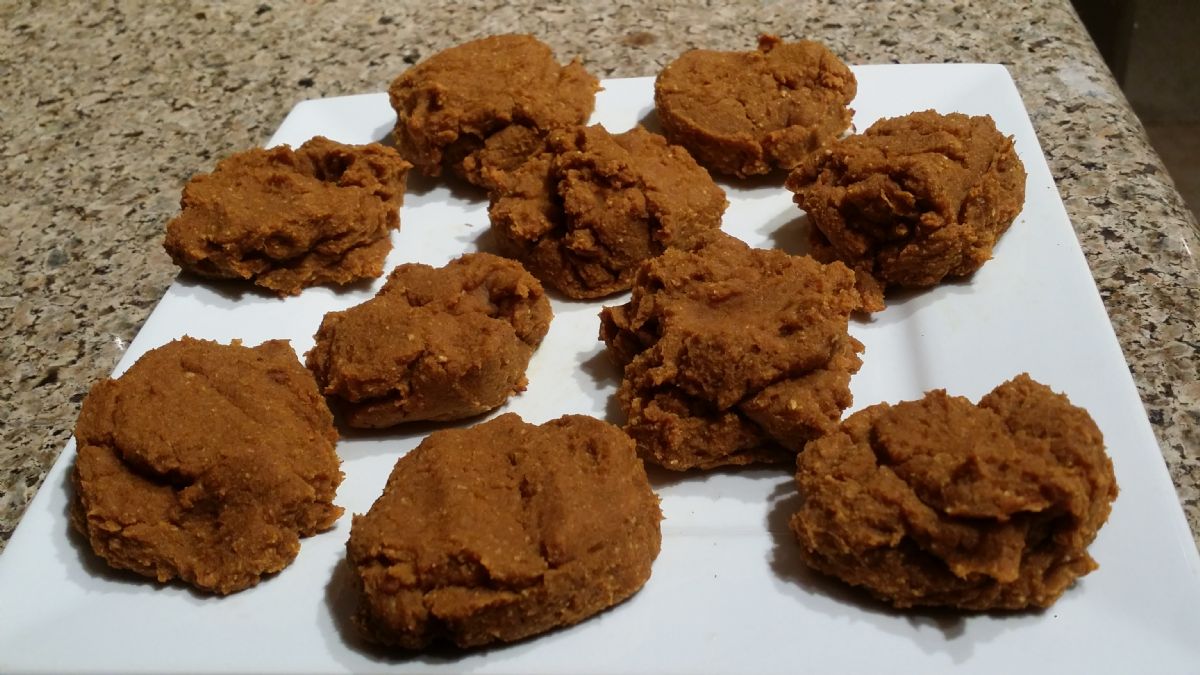 What Are The Ingredients For Pumpkin Protein Cookies Recipe?
The ingredients for Pumpkin Protein Cookies are:
1 cup Libby's 100% Pure Pumpkin Puree (by TEQUILAMY)
2 serving Vega Sport Performance Protein Powder, Vanilla (41g) (by ALLYSSEA)
.75 tsp Baking Powder
1 tsp Cinnamon, ground
.75 tsp Nutmeg, ground
1 tsp Almond Extract (by CRANKYGIRL)
.24 tbsp Bob's Red Mill Xanthan Gum (Thickener) 1 tbsp serving (by ADDICTED2DONUTS)
2 tbsp Coconut Oil Organic - Spectrum Naturals
4 serving monk fruit in the raw (by LOSING.MARILYN)
4 tbsp Coconut Secret Raw Coconut Flour (by GFERBER)
4 tbsp Agave Nectar (Wholesome Organic Blue Agave)
How Do I Make Pumpkin Protein Cookies?
Here is how you make Pumpkin Protein Cookies:
-Mix all wet ingredients together-Mix all dry ingredients together in separate bowl-Mix dry ingredients into wet ingredients bowl-Let mixture sit for 15 minutes, preheat oven to 325 degrees Fahrenheit-Line Pan with parchment paper-After letting sit, divide mixture into 10 cookies on Pan-Bake for 10 to 15 minutes, check at 10-Let sit for 15 minutes on pan after removing from oven-Let cool a few more minutes on wire rack or plate.-Enjoy!Substitutions--You can subsitute in whey protein powder instead of the vegan protein powder, but put 3/4 cup instead of 1 cup pumpkin-You can use Almond or Vanilla extract-You can use pumpkin pie spice mix instead of cinnamon/nutmeg-You can use vegan margarine or butter instead of coconut oil-You can use stevia instead of monk fruit-You can use almond flour or oat flour instead of coconut flour. If you use regular whole wheat flour, do not use xanthan gum.-You can use agar gar, guar gum, chia seed (mixed with water), ground flax seed (mixed with water), pectin, or egg white instead of xanthan gum (which can be expensive).-You can use maple syrup or honey instead of agave nectar.Serving Size:?Makes 10 medium sized cookies
What's The Nutritional Info For Pumpkin Protein Cookies?
The nutritional information for Pumpkin Protein Cookies is:
Servings Per Recipe: 10
Amount Per Serving
Calories:

100.8
Total Fat:

3.9 g

Cholesterol:

0.0 mg

Sodium:

124.9 mg

Total Carbs:

11.3 g

Dietary Fiber:

3.3 g

Protein:

7.1 g
More Online Recipes
Appetizers, Soups & Salads, Asian, Beef & Pork, Birthday, Breakfast, Brunch, Christmas, Cookout, Dessert, Dinner, Fish, French, German, Indian, Italian, Kids, Lunch, Mexican, Party, Picnic, Poultry, Salad, Sandwich, Side Dish, Side Items, Slow Cooker, Snack, Soup, Spanish, Thanksgiving, Vegetarian
Online Recipes Of The Day