The recipe AVON Sugar Cookies
AVON Sugar Cookies recipe is a Dessert, Snack meal that takes 8 minutes to make. If you enjoy for Dessert, Snack, you will like AVON Sugar Cookies!
AVON Sugar Cookies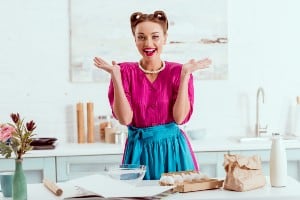 AVON Sugar Cookies
This is the recipe that came with some Halloween cookie cutters that I bought from AVON recently. I am mainly posting this so I can get nutritional information since AVON didn't provide that.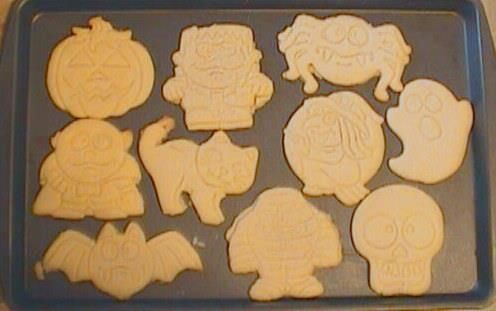 What Are The Ingredients For AVON Sugar Cookies Recipe?
The ingredients for AVON Sugar Cookies are:
Butter, unsalted, 1.5 cup
Granulated Sugar, 2 cup
Egg, fresh, 4 large
Vanilla Extract, 1 tsp
*Flour, white, 5 cup
Baking Powder, 2 tsp
Salt, 1 tsp
How Do I Make AVON Sugar Cookies?
Here is how you make AVON Sugar Cookies:
1. In a large bowl, cream together butter and sugar until smooth. Beat in eggs and vanilla. Stir in the flour, baking powder, and salt. Cover, and chill dough for at least one hour (or overnight).2. Preheat oven to 400 degrees F (200 degrees C). Roll out dough on floured surface 1/4 to 1/2 inch thick. Cut into shapes with any cookie cutter. Place cookies 1 inch apart on ungreased cookie sheets.3. Bake 6 to 8 minutes in preheated oven. Cool completely.Serving Size:?Makes 50 cookies
What's The Nutritional Info For AVON Sugar Cookies?
The nutritional information for AVON Sugar Cookies is:
Servings Per Recipe: 50
Amount Per Serving
Calories:

131.2
Total Fat:

6.0 g

Cholesterol:

29.7 mg

Sodium:

72.6 mg

Total Carbs:

17.6 g

Dietary Fiber:

0.3 g

Protein:

1.8 g
More Online Recipes
Appetizers, Soups & Salads, Asian, Beef & Pork, Birthday, Breakfast, Brunch, Christmas, Cookout, Dessert, Dinner, Fish, French, German, Indian, Italian, Kids, Lunch, Mexican, Party, Picnic, Poultry, Salad, Sandwich, Side Dish, Side Items, Slow Cooker, Snack, Soup, Spanish, Thanksgiving, Vegetarian
Online Recipes Of The Day