The recipe Baklava Sugar Cookies
Baklava Sugar Cookies recipe is a Dessert meal that takes several minutes to make. If you enjoy for Dessert, you will like Baklava Sugar Cookies!
Baklava Sugar Cookies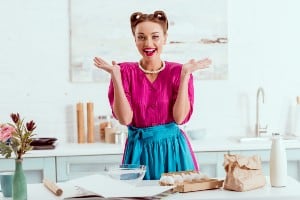 Baklava Sugar Cookies
How to get a wonderful taste of baklava in a thumbprint type sugar cookie. These do melt in your mouth. These are meant to be a treat, and are lovely with tea or coffee.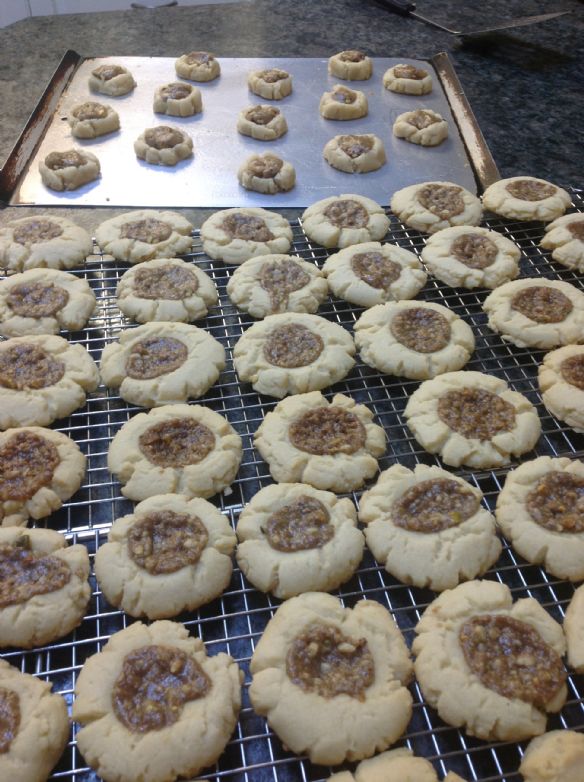 What Are The Ingredients For Baklava Sugar Cookies Recipe?
The ingredients for Baklava Sugar Cookies are:
1 cup Butter, salted
1 cup Canola Oil
2 large Egg, fresh, whole, raw
1 cup, unsifted Powdered Sugar
1 cup Granulated Sugar
1 tbsp Vanilla Extract
1 tsp Cream Of Tartar
1 tsp Baking Soda
1/2 tsp Salt
5 cups white Flour
Baklava Topping
1 cup, chopped Walnuts
.5 cup Pistachio Nuts
.75 cup, unsifted Powdered Sugar
.25 cup Butter, salted
2 tsp Cinnamon, ground
.25 cup Honey
How Do I Make Baklava Sugar Cookies?
Here is how you make Baklava Sugar Cookies:
Finely chop the walnuts and pistachio nuts. Add cinnamon, powdered sugar, honey, and butter and mix well. Set aside.Beat butter, canola oil and powdered sugar and granulated sugar together until light. Add vanilla, eggs, cream of tartar, salt and baking soda, and mix well. Then add the 5 cups of flour.Using a scoop to make it easier, make small balls of dough. Flatten slightly, then indent with your thumb. Add small amount of the baklava mix to the center hole, and press down lightly. Bake on greased cookie sheets at 350 degrees about 10 minutes. The edges of the cookies should just be slightly golden. Cool on racks, and try to keep your friends away!Serving Size: 84 cookies (7 dozen using small scoop)Number of Servings: 84Recipe submitted by SparkPeople user SISSYFEB48.
What's The Nutritional Info For Baklava Sugar Cookies?
The nutritional information for Baklava Sugar Cookies is:
Servings Per Recipe: 84
Amount Per Serving
Calories:

112.0
Total Fat:

6.8 g

Cholesterol:

11.8 mg

Sodium:

50.3 mg

Total Carbs:

11.9 g

Dietary Fiber:

0.4 g

Protein:

1.3 g
More Online Recipes
Appetizers, Soups & Salads, Asian, Beef & Pork, Birthday, Breakfast, Brunch, Christmas, Cookout, Dessert, Dinner, Fish, French, German, Indian, Italian, Kids, Lunch, Mexican, Party, Picnic, Poultry, Salad, Sandwich, Side Dish, Side Items, Slow Cooker, Snack, Soup, Spanish, Thanksgiving, Vegetarian
Online Recipes Of The Day