mini calzone recipe is a Dinner meal that takes 25 minutes to make. If you enjoy for Dinner, you will like mini calzone!
mini calzone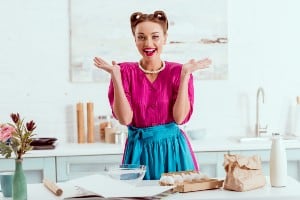 mini calzone
easy mini calzones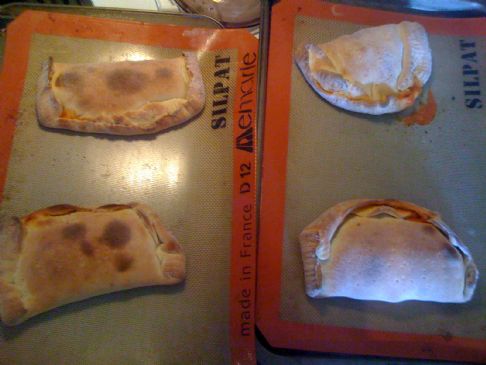 What Are The Ingredients For mini calzone Recipe?
The ingredients for mini calzone are:
Pizza dough recipe for 1lb
Butter, unsalted, 1 tbsp
Granulated Sugar, 3 tsp
Salt, 1.5 tsp
Fleischmann's Yeast (instant dry yeast), 1 tsp
bread flour, 2.25 cup
Filling ingredients
Great Value All Natural Pizza Sauce, 159 gram(s)
hormel turkey peperoni, 54 gram(s)
cheddar cheese shredded, 39 grams
Mushrooms, canned, 92 grams
Mozzarella Cheese, part skim milk, 67 grams
How Do I Make mini calzone?
Here is how you make mini calzone:
Make pizza dough in bread machine. Then divide dough into 4 pieces to make the 4 calzones. Roll each piece flat to about double the size you want the calzone. Place ingredients on 1/2 of the dough. Cover filling with the other half of dough circle. Use a fork and put some holes in the top.Pre-heat oven to 425 degrees. Once oven is warm cook calzones for 25 minutes. makes 4 mini calzonesServing Size:?1ozNumber of Servings: 32Recipe submitted by SparkPeople user TALLTABBY.
What's The Nutritional Info For mini calzone?
The nutritional information for mini calzone is:
Servings Per Recipe: 32
Amount Per Serving
Calories:

53.0
Total Fat:

1.4 g

Cholesterol:

5.5 mg

Sodium:

194.2 mg

Total Carbs:

7.1 g

Dietary Fiber:

0.3 g

Protein:

2.6 g
More Online Recipes
Appetizers, Soups & Salads, Asian, Beef & Pork, Birthday, Breakfast, Brunch, Christmas, Cookout, Dessert, Dinner, Fish, French, German, Indian, Italian, Kids, Lunch, Mexican, Party, Picnic, Poultry, Salad, Sandwich, Side Dish, Side Items, Slow Cooker, Snack, Soup, Spanish, Thanksgiving, Vegetarian
Online Recipes Of The Day