The recipe Sticks' Mango Salsa
Sticks' Mango Salsa recipe is a Mexican Side Dish meal that takes 15 minutes to make. If you enjoy Mexican for Side Dish, you will like Sticks' Mango Salsa!
Sticks' Mango Salsa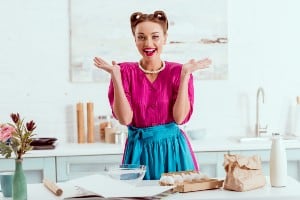 Sticks' Mango Salsa
A light sodium and cholesterol free Mango salsa. Light and fresh, perfect for fish, eggs and seafood burrito's!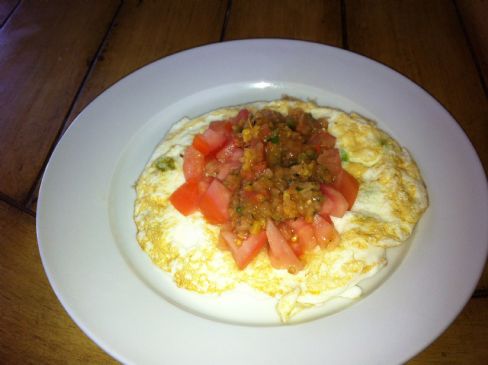 What Are The Ingredients For Sticks' Mango Salsa Recipe?
The ingredients for Sticks' Mango Salsa are:
Tomatillos, 0.5 cup, chopped or diced
Red Ripe Tomatoes, 2 cup, chopped or sliced
Jalapeno Peppers, .5 cup, sliced
Mangos, 2 cup, sliced
Onions, raw, 1.5 cup, chopped
Cilantro, raw, 5 tbsp
Olive Oil, 1 tbsp
Red chili pepper flakes - 3-4 TBSP
How Do I Make Sticks' Mango Salsa?
Here is how you make Sticks' Mango Salsa:
Take Mango and Tomatillo's and cut them into .5 to 1 inch pieces. In a frying pan, coat the surface with about 1 TBSP of oil. Cook on high flipping occasionally to get the Mango and Tomatillos brown. Limited carmelization is desired.Chop up all the remaining ingredient small enough to blend/process with whatever food processor you have. Blend and store refrigerated. There is no preservatives or salt. It will expire eventually.Serving Size: Makes about 40 - 2 1/2 Tbsp services.Number of Servings: 40Recipe submitted by SparkPeople user JASONACE.
What's The Nutritional Info For Sticks' Mango Salsa?
The nutritional information for Sticks' Mango Salsa is:
Servings Per Recipe: 40
Amount Per Serving
Calories:

14.0
Total Fat:

0.5 g

Cholesterol:

0.0 mg

Sodium:

1.2 mg

Total Carbs:

2.6 g

Dietary Fiber:

0.5 g

Protein:

0.2 g
More Online Recipes
Appetizers, Soups & Salads, Asian, Beef & Pork, Birthday, Breakfast, Brunch, Christmas, Cookout, Dessert, Dinner, Fish, French, German, Indian, Italian, Kids, Lunch, Mexican, Party, Picnic, Poultry, Salad, Sandwich, Side Dish, Side Items, Slow Cooker, Snack, Soup, Spanish, Thanksgiving, Vegetarian
Online Recipes Of The Day