Tex-Mex Salsa recipe is a Mexican Side Dish meal that takes several minutes to make. If you enjoy Mexican for Side Dish, you will like Tex-Mex Salsa!
Tex-Mex Salsa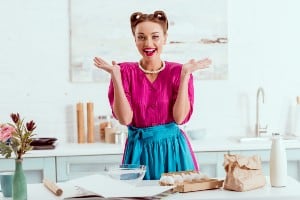 Tex-Mex Salsa
This spicy treat will leave you wanting more, and that?s ok because this side is loaded with healthy ingredients including tomatoes which pack an antioxidant punch!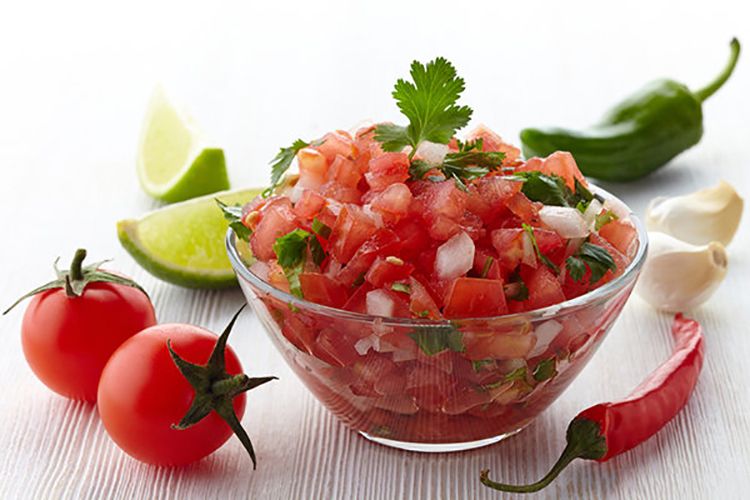 What Are The Ingredients For Tex-Mex Salsa Recipe?
The ingredients for Tex-Mex Salsa are:
6 serving Tomatoes, Roma, Fresh, 1 Med
1 serving Garlic (1 clove) (by AIRAMEI)
0.50 cup Red Onion Raw (1/4 cup, 40g or 1.4oz)
15 grams Cilantro, raw
1 lime yields Lime Juice
1 tbsp Extra Virgin Olive Oil
0.5 tsp Cumin seed
0.5 tsp Pepper, black
0.25 tsp Kosher Salt (by HEAVENLIE)
How Do I Make Tex-Mex Salsa?
Here is how you make Tex-Mex Salsa:
Method 1:Add all the above ingredients to a food processor and pulse 2 to 3 times or until ingredients are a chunky consistency. Store salsa in a glass container with lid and refrigerate for 8 hours allowing the flavors time to marry.Method 2:Add all diced ingredients to a slow-cooker, cover and cook on low 3 hours. Allow salsa to cool at room temperature and store in a glass container with lid...refrigerate until ready to use. This method is more like the commercial version or restaurant style.Serving Size: 1/4 cupNumber of Servings: 5Recipe submitted by SparkPeople user LOVEYDUB.
What's The Nutritional Info For Tex-Mex Salsa?
The nutritional information for Tex-Mex Salsa is:
Servings Per Recipe: 5
Amount Per Serving
Calories:

76.8
Total Fat:

4.1 g

Cholesterol:

0.0 mg

Sodium:

124.8 mg

Total Carbs:

10.8 g

Dietary Fiber:

1.8 g

Protein:

1.8 g
More Online Recipes
Appetizers, Soups & Salads, Asian, Beef & Pork, Birthday, Breakfast, Brunch, Christmas, Cookout, Dessert, Dinner, Fish, French, German, Indian, Italian, Kids, Lunch, Mexican, Party, Picnic, Poultry, Salad, Sandwich, Side Dish, Side Items, Slow Cooker, Snack, Soup, Spanish, Thanksgiving, Vegetarian
Online Recipes Of The Day