The recipe Tomato Basil Bread Soup
Tomato Basil Bread Soup recipe is a Italian Soup meal that takes 40 minutes to make. If you enjoy Italian for Soup, you will like Tomato Basil Bread Soup!
Tomato Basil Bread Soup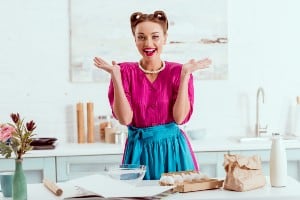 Tomato Basil Bread Soup
This is a recipe from http://www.cookingnook.com/tomato-basil-soup-recipe.html. I made it with a sourdough baguette which made it really nice and acidic.n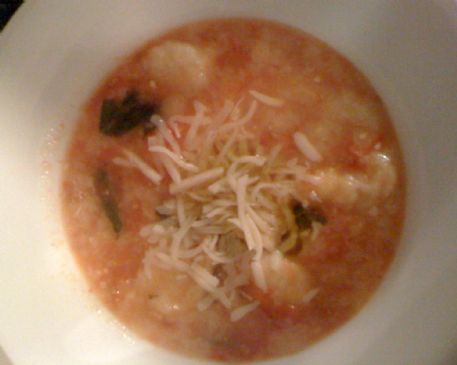 What Are The Ingredients For Tomato Basil Bread Soup Recipe?
The ingredients for Tomato Basil Bread Soup are:
5 - 1/2" slices Italian bread (ideally stale), crusts removed
3 tablespoons extra virgin olive oil
6 garlic cloves, minced
2 pounds ripe plum tomatoes, peeled, seeded and juice reserved or 1 - 35 ounce can Italian plum tomatoes, diced and seeded, juices reserved
4 cups chicken stock
salt and black pepper
10 fresh basil leaves
extra virgin olive oil for drizzling
How Do I Make Tomato Basil Bread Soup?
Here is how you make Tomato Basil Bread Soup:
Preheat the oven to 375?F (only if you are using fresher bread). If the bread is stale, just set it aside. If it is fresh, arrange the bread slices on a baking sheet and toast until they are light golden brown. Watch carefully so they don't burn. Remove and set aside. Heat the olive oil in a large pot over medium heat. Add the garlic and cook until it is golden, about 6 minutes. Add the tomatoes and their juices to the pot. Bring to a boil, stirring occasionally. Add the toasted bread and stock and return to a boil. Season lightly with salt and pepper and adjust the level of heat to a simmer. Cook, uncovered for about 40 minutes. After 30 minutes add the basil leaves. Whisk occasionally to break up the pieces of bread. Adjust the seasoning if needed. Serve with extra virgin olive oil drizzled over. Makes 6 servings Number of Servings: 6Recipe submitted by SparkPeople user EMPIERCE.
What's The Nutritional Info For Tomato Basil Bread Soup?
The nutritional information for Tomato Basil Bread Soup is:
Servings Per Recipe: 6
Amount Per Serving
Calories:

234.6
Total Fat:

12.5 g

Cholesterol:

21.5 mg

Sodium:

1,284.3 mg

Total Carbs:

19.7 g

Dietary Fiber:

1.3 g

Protein:

11.1 g
More Online Recipes
Appetizers, Soups & Salads, Asian, Beef & Pork, Birthday, Breakfast, Brunch, Christmas, Cookout, Dessert, Dinner, Fish, French, German, Indian, Italian, Kids, Lunch, Mexican, Party, Picnic, Poultry, Salad, Sandwich, Side Dish, Side Items, Slow Cooker, Snack, Soup, Spanish, Thanksgiving, Vegetarian
Online Recipes Of The Day