The recipe Ground Beef and Spinach Lasagne
Ground Beef and Spinach Lasagne recipe is a Italian Dinner meal that takes 90 minutes to make. If you enjoy Italian for Dinner, you will like Ground Beef and Spinach Lasagne!
Ground Beef and Spinach Lasagne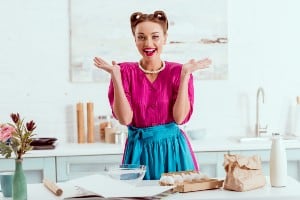 Ground Beef and Spinach Lasagne
Use 12 sheets of the no-cooking necessary egg noodles (depending on the size of your casserole dish) to make this 4-layer lasagne. Add as much or little salt as necessary to the meat sauce.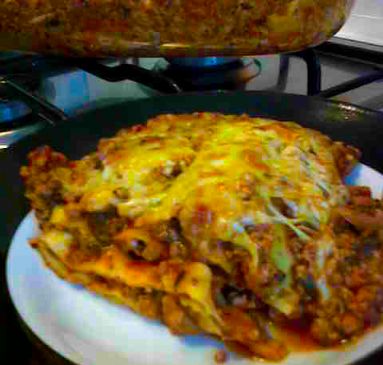 What Are The Ingredients For Ground Beef and Spinach Lasagne Recipe?
The ingredients for Ground Beef and Spinach Lasagne are:
1 kg of lean Ground Beef
12 sheets of Lasagne Egg Noodles
300 g of emental shredded cheese
1 tbsp Olive Oil
1 cup Onions, chopped
3 Garlic Cloves, minced
1/4 cup of water
3 cups of plain tomato sauce
2 tbsp Tomato Paste
1 tbsp Honey
1 tbsp dried Oregano
1tsp dried Basil
1-1/2 cups Frozen Spinach
Salt and Pepper to taste
How Do I Make Ground Beef and Spinach Lasagne?
Here is how you make Ground Beef and Spinach Lasagne:
1. Heat olive oil in a large saucepan over medium heat.2. Add chopped onions and minced garlic and saut? stirring frequently until the onions are clear. DO NOT let the garlic brown.3. Add ground beef and mix with the onions and garlic until the beef is brown.4. Reduce the heat to low and with a wooden spoon stir in the tomatoes, water, tomato paste, honey, oregano, basil and spinach until well combined. Cover and cook, stirring occasionally, for at least 1 hour. Season with salt and pepper.5. Preheat the oven to 350? and place the rack in the middle.6. Cover the bottom of the casserole dish with a thin layer of the meat sauce, sprinkle with cheese, cover with 3 noodle sheets. Repeat by covering with meat, cheese and noodles until all the ingredients are used. You should have 4 layers. The last layer should be cheese.7. Cover the casserole with foil paper and place in the oven for 15 minutes.8. Remove the foil paper to brown the cheese for the remaining 15 minutes.Remove, cool a bit and serve. ENJOY!Serving Size:?Makes 8 2-1/2" x 2-1/2" piecesNumber of Servings: 8Recipe submitted by SparkPeople user LIZPEPPER.
More Online Recipes
Appetizers, Soups & Salads, Asian, Beef & Pork, Birthday, Breakfast, Brunch, Christmas, Cookout, Dessert, Dinner, Fish, French, German, Indian, Italian, Kids, Lunch, Mexican, Party, Picnic, Poultry, Salad, Sandwich, Side Dish, Side Items, Slow Cooker, Snack, Soup, Spanish, Thanksgiving, Vegetarian
Online Recipes Of The Day