The recipe Blonde Beef Stew
Blonde Beef Stew recipe is a French Dinner meal that takes 30 minutes to make. If you enjoy French for Dinner, you will like Blonde Beef Stew!
Blonde Beef Stew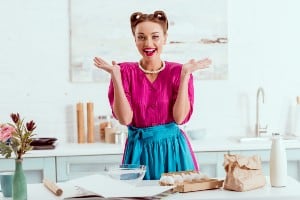 Blonde Beef Stew
I didn't have beef stock or bouillon handy but I still wanted a beef stew for dinner..So i came up with this with things I had on hand. I called it blonde beef stew because its lighter in color. Its not a 'white sauce' but much lighter than a regular stew.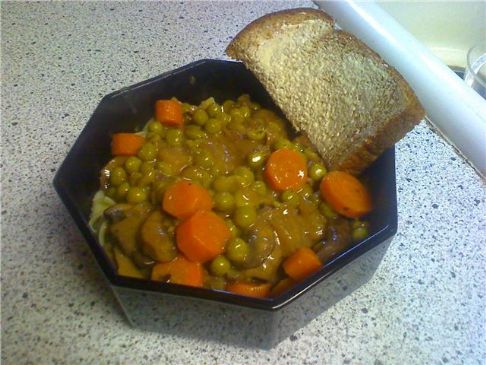 What Are The Ingredients For Blonde Beef Stew Recipe?
The ingredients for Blonde Beef Stew are:
12 oz of lean beef cubed into bite sized pieces
1 tbs extra virgin olive oil
1 can peas
1/2 of an onion, rough chop
2 carrots peeled and chopped
2 cups mushrooms, chopped (i used portabella)
1 can healthy request cream of mushroom
1/2 cup skim milk
4 servings of no yolk noodles, cooked
Red cooking wine (optional)
1 cup of water (or more for desired consistency)
How Do I Make Blonde Beef Stew?
Here is how you make Blonde Beef Stew:
Heat olive oil in a heavy pot over high heat. Add beef and whichever seasonings you prefer. I used pepper and chicken rub and a little Worcestershire sauce. When the meat is browned on the outside add chopped onion. Cook about 5 minutes and add mushrooms and carrots. Let that cook about 5 more minutes. Add red cooking wine if desired for more flavor. Cook this for about 15 minutes, or until liquid starts to evaporate. Add water and be sure to get all the bits stuck to the bottom of the pan. Once water heats up you can add can of soup, skim milk, and peas. Check for seasonings and add this to the top of no yolk noodles. Enjoy!Number of Servings: 4Recipe submitted by SparkPeople user MSFATAL.
What's The Nutritional Info For Blonde Beef Stew?
The nutritional information for Blonde Beef Stew is:
Servings Per Recipe: 4
Amount Per Serving
Calories:

542.6
Total Fat:

12.6 g

Cholesterol:

78.8 mg

Sodium:

539.9 mg

Total Carbs:

62.7 g

Dietary Fiber:

8.0 g

Protein:

40.5 g
More Online Recipes
Appetizers, Soups & Salads, Asian, Beef & Pork, Birthday, Breakfast, Brunch, Christmas, Cookout, Dessert, Dinner, Fish, French, German, Indian, Italian, Kids, Lunch, Mexican, Party, Picnic, Poultry, Salad, Sandwich, Side Dish, Side Items, Slow Cooker, Snack, Soup, Spanish, Thanksgiving, Vegetarian
Online Recipes Of The Day