The recipe Slow Cooker Carnitas
Slow Cooker Carnitas recipe is a Mexican Dinner meal that takes 480 minutes to make. If you enjoy Mexican for Dinner, you will like Slow Cooker Carnitas!
Slow Cooker Carnitas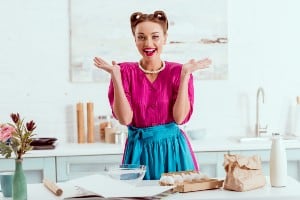 Slow Cooker Carnitas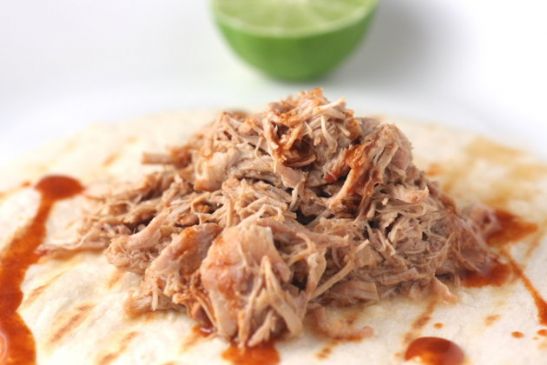 What Are The Ingredients For Slow Cooker Carnitas Recipe?
The ingredients for Slow Cooker Carnitas are:
1 1/2 lbs boneless pork shoulder, trimmed of fat
1 large onion, chopped
1 (12oz) can light beer
1/2 cup Trop50 orange juice
1 (14.5oz) can no salt added diced tomatoes
2 chipotle peppers in adobo sauce
1 lime, juiced
1 tsp coriander
1 tsp cumin
Salt & pepper, to taste
1 tsp olive oil
How Do I Make Slow Cooker Carnitas?
Here is how you make Slow Cooker Carnitas:
1. Place pork and onion in the slow cooker and pour beer and orange juice over the top. 2. Cover and cook on LOW 8 hours.3. Remove pork and set aside. Once cool enough to handle, shred using two forks.3. In the bowl of a food processor, combine the diced tomatoes, chipotle peppers, lime juice, coriander, cumin and additional salt & pepper and pulse until well blended.4. In a large pan, heat oil over medium heat. Add pork and cook 3 - 4 minutes to crisp and warm. Add sauce to taste and continue cooking until heated through. Serve immediately.Serving Size: Makes 6 servingsNumber of Servings: 6Recipe submitted by SparkPeople user JSKASICK.
What's The Nutritional Info For Slow Cooker Carnitas?
The nutritional information for Slow Cooker Carnitas is:
Servings Per Recipe: 6
Amount Per Serving
Calories:

278.6
Total Fat:

9.3 g

Cholesterol:

88.4 mg

Sodium:

127.4 mg

Total Carbs:

8.6 g

Dietary Fiber:

1.6 g

Protein:

35.5 g
More Online Recipes
Appetizers, Soups & Salads, Asian, Beef & Pork, Birthday, Breakfast, Brunch, Christmas, Cookout, Dessert, Dinner, Fish, French, German, Indian, Italian, Kids, Lunch, Mexican, Party, Picnic, Poultry, Salad, Sandwich, Side Dish, Side Items, Slow Cooker, Snack, Soup, Spanish, Thanksgiving, Vegetarian
Online Recipes Of The Day