The recipe Keto Skillet Braised Pork Chops
Keto Skillet Braised Pork Chops recipe is a Dinner meal that takes 70 minutes to make. If you enjoy for Dinner, you will like Keto Skillet Braised Pork Chops!
Keto Skillet Braised Pork Chops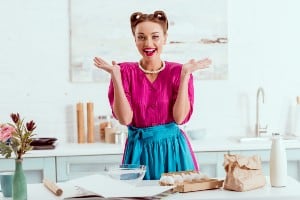 Keto Skillet Braised Pork Chops
Braising is the best method around to ensure your pork chops will be fork-tender and delicious. After a quick sear, these Skillet Braised Pork Chops are cooked low and slow in a delicious pan sauce to create an incredibly savory meal.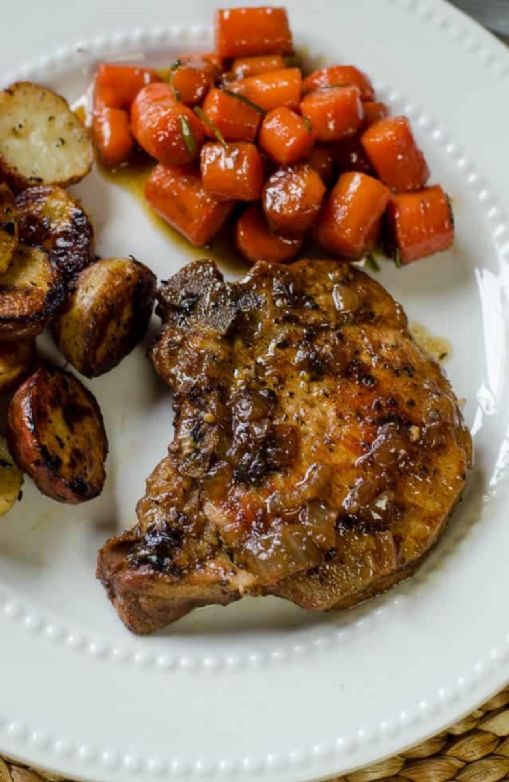 What Are The Ingredients For Keto Skillet Braised Pork Chops Recipe?
The ingredients for Keto Skillet Braised Pork Chops are:
3?tablespoons?olive oil?divided ( or as needed)
4?bone-in pork chops
Kosher salt and freshly ground black pepper
2?teaspoons?chopped?fresh thyme
1?cup?diced onions
2?cloves?garlic?minced
1?cup?chicken broth
1?tablespoon?Dijon mustard
2?tablespoons?cider vinegar
3?tablespoons?erythritol
1?tablespoon?Worcestershire sauce
How Do I Make Keto Skillet Braised Pork Chops?
Here is how you make Keto Skillet Braised Pork Chops:
Heat 2 tablespoons olive oil in a large heavy skillet over medium-high heat, add the pork chops. Cook the chops for about 3 to 4 minutes on each side, or until nicely browned, seasoning both sides with salt, fresh ground pepper, and fresh thyme. Transfer browned chops to a plate and set aside. Drain grease from pan and add remaining tablespoon of olive oil. Reduce heat to medium and add onions to pan. Cook and stir for about a minute and then add garlic. Cook until onions are softened and lightly browned, being careful not to burn the garlic. Add the chicken broth, Dijon, cider vinegar, erythritol, and Worcestershire sauce to the pan and cook, stirring for about a minute. Add the chops back to the pan, nestling them into the sauce. Increase heat and bring mixture to a boil. Cover the pan tightly, reduce heat, and cook over low heat for about 45 minutes to 1 hour, or until the pork chops are fork-tender. If you prefer to use the oven, cover the skillet (ovenproof) or transfer to a baking pan and cover tightly with foil. Braise the pork chops at 325 degrees for about 45 to 55 minutes, until tender Adapted from About.comServing Size: Makes 4 servingsNumber of Servings: 4.0Recipe submitted by SparkPeople user FARALLON.
More Online Recipes
Appetizers, Soups & Salads, Asian, Beef & Pork, Birthday, Breakfast, Brunch, Christmas, Cookout, Dessert, Dinner, Fish, French, German, Indian, Italian, Kids, Lunch, Mexican, Party, Picnic, Poultry, Salad, Sandwich, Side Dish, Side Items, Slow Cooker, Snack, Soup, Spanish, Thanksgiving, Vegetarian
Online Recipes Of The Day