The recipe Maple Oat Scones
Maple Oat Scones recipe is a Breakfast, Snack meal that takes 13 minutes to make. If you enjoy for Breakfast, Snack, you will like Maple Oat Scones!
Maple Oat Scones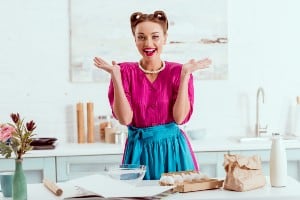 Maple Oat Scones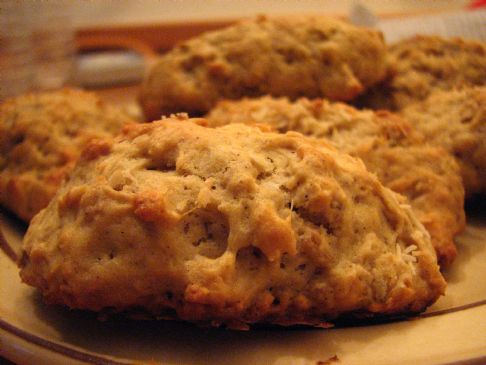 What Are The Ingredients For Maple Oat Scones Recipe?
The ingredients for Maple Oat Scones are:
1-1/2 cups unbleached all-purpose flour
2 tsp baking powder
1/2 tsp baking soda
1 pinch of salt
1/2 tsp cinnamon
3/4 cup Scottish-style porridge oats
6 tbsp cold unsalted butter
1/2 cup whole milk
1 tsp half-and-half
1/4 cup maple syrup
1 large egg
How Do I Make Maple Oat Scones?
Here is how you make Maple Oat Scones:
Preheat oven to 425 F.Combine flour, baking powder, baking soda, salt and cinnamon in a large bowl. Cut chilled butter into the flour until it resembles coarse meal. Stir in porridge oats.In a separate bowl, whisk together milk, half and half, maple syrup, and egg.Make a well in the middle of the dry ingredients. Pour wet ingredients into the well, except for 1 tablespoon (leave for egg wash). Stir only until the dough just comes together. Dough will be sticky.Form into a round on a prepared baking pan, brush on reserved egg wash, cut into 12 wedges, and bake for 12-14 minutes or until golden on the edges. Let cool on pan 5 minutes; then remove to a wire cooling rack and cool completely.Number of Servings: 12Recipe submitted by SparkPeople user SKYDYED.
What's The Nutritional Info For Maple Oat Scones?
The nutritional information for Maple Oat Scones is:
Servings Per Recipe: 12
Amount Per Serving
Calories:

159.2
Total Fat:

7.4 g

Cholesterol:

36.5 mg

Sodium:

165.8 mg

Total Carbs:

20.6 g

Dietary Fiber:

1.1 g

Protein:

3.4 g
More Online Recipes
Appetizers, Soups & Salads, Asian, Beef & Pork, Birthday, Breakfast, Brunch, Christmas, Cookout, Dessert, Dinner, Fish, French, German, Indian, Italian, Kids, Lunch, Mexican, Party, Picnic, Poultry, Salad, Sandwich, Side Dish, Side Items, Slow Cooker, Snack, Soup, Spanish, Thanksgiving, Vegetarian
Online Recipes Of The Day