The recipe Hearty Baked Oatmeal
Hearty Baked Oatmeal recipe is a Breakfast meal that takes 40 minutes to make. If you enjoy for Breakfast, you will like Hearty Baked Oatmeal!
Hearty Baked Oatmeal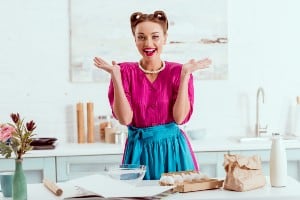 Hearty Baked Oatmeal
What I like may be different from what you like, so please don?t look at this as a ?be all end all must follow exactly? kinda recipe, it?s not. I did what I always do, started with something for a base, then experimented and made changes until it was what I wanted - for example, the original recipe I got had a TON of sugar in it, so I experimented with healthier ingredients until I found what worked for me. Mix and match your spicing ? mine is drastically different from what the original called for. I added the apples in addition to the craisins called for because I like them ? take them out or add a different fruit ? make it your own!You can just eat it warm, or with a bit of milk drizzled on it. A certain man in my house likes to eat it cold from the refrigerator ? cuts a square, and heads out the door for work. (I confess to having tried it that way too - not bad, but I prefer it warm.)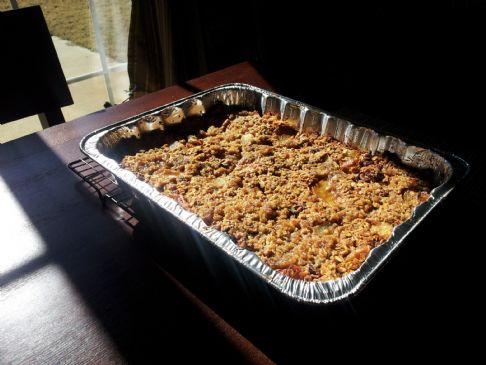 What Are The Ingredients For Hearty Baked Oatmeal Recipe?
The ingredients for Hearty Baked Oatmeal are:
? 3 cups rolled oats - NOT instant or quick oats!
? ? cup brown sugar
? 2 teaspoons ground cinnamon
? Freshly ground nutmeg to taste (I'm a huge fan of nutmeg so I use quite a bit)
? 2 teaspoons pumpkin pie spice
? 2 teaspoons baking powder
? 1 teaspoon salt
? 1 cup fat free milk
? ? cup pumpkin puree
? ? cup applesauce
? 2 teaspoons vanilla extract
? 1 cup dried cranberries (craisins)
? 2 pink lady or granny smith apples, peeled and chopped
How Do I Make Hearty Baked Oatmeal?
Here is how you make Hearty Baked Oatmeal:
Preheat oven to 350Mix dry ingredients, and then mix in the wet ones. Stir until blended, and then stir in the craisins, apples, and nuts (if desired)Put mixture into a 9 x 13 baking pan, and bake for 40 minutes. Refrigerate to store when cool (if it lasts that long)
What's The Nutritional Info For Hearty Baked Oatmeal?
The nutritional information for Hearty Baked Oatmeal is:
Servings Per Recipe: 8
Amount Per Serving
Calories:

240.3
Total Fat:

2.9 g

Cholesterol:

0.6 mg

Sodium:

436.1 mg

Total Carbs:

53.8 g

Dietary Fiber:

6.5 g

Protein:

5.6 g
More Online Recipes
Appetizers, Soups & Salads, Asian, Beef & Pork, Birthday, Breakfast, Brunch, Christmas, Cookout, Dessert, Dinner, Fish, French, German, Indian, Italian, Kids, Lunch, Mexican, Party, Picnic, Poultry, Salad, Sandwich, Side Dish, Side Items, Slow Cooker, Snack, Soup, Spanish, Thanksgiving, Vegetarian
Online Recipes Of The Day