The recipe Bacardi Rum Cake
Bacardi Rum Cake recipe is a Dessert meal that takes 60 minutes to make. If you enjoy for Dessert, you will like Bacardi Rum Cake!
Bacardi Rum Cake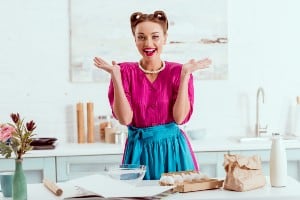 Bacardi Rum Cake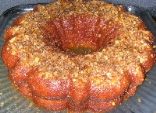 What Are The Ingredients For Bacardi Rum Cake Recipe?
The ingredients for Bacardi Rum Cake are:
---Cake---
1 cup chopped, toasted pecans or walnuts
1 18-1/2 ounce yellow cake mix
1 1-3/4 ounce (4-serving size) instant vanilla pudding mix
4 eggs
1/2 cup cold milk*
1/2 cup vegetable oil
1/2 cup Bacardi dark rum
---Glaze---
1/2 cup butter
1/4 cup water
1 cup sugar
1/2 cup Bacardi dark rum
How Do I Make Bacardi Rum Cake?
Here is how you make Bacardi Rum Cake:
Preparation:Cake: Preheat oven to 325 degrees F. Grease and flour 12-cup Bundt pan. Sprinkle nuts on bottom of pan. Combine all cake ingredients. Beat for 2 minutes on high with electric mixer. Pour into prepared pan. Bake for 1 hour. Cool in pan. Invert on serving plate. Prick top with fork. Drizzle glaze over top of cake. Use brush or spoon to put extra dripping back on cake.Glaze: Melt butter in saucepan. Stir in water and sugar. Boil 5 minutes, stirring constantly. Remove from heat and stir in rum. Note: The rum will cause steam. Be careful not to burn yourself. I got this recipe from:http://baking.about.com/od/bundtcakes/r/bacardirum.htmI made a few changes that changed nutritional valueNumber of Servings: 20Recipe submitted by SparkPeople user GALNBLUE81.
What's The Nutritional Info For Bacardi Rum Cake?
The nutritional information for Bacardi Rum Cake is:
Servings Per Recipe: 20
Amount Per Serving
Calories:

322.5
Total Fat:

16.8 g

Cholesterol:

55.0 mg

Sodium:

266.4 mg

Total Carbs:

33.3 g

Dietary Fiber:

0.9 g

Protein:

3.3 g
More Online Recipes
Appetizers, Soups & Salads, Asian, Beef & Pork, Birthday, Breakfast, Brunch, Christmas, Cookout, Dessert, Dinner, Fish, French, German, Indian, Italian, Kids, Lunch, Mexican, Party, Picnic, Poultry, Salad, Sandwich, Side Dish, Side Items, Slow Cooker, Snack, Soup, Spanish, Thanksgiving, Vegetarian
Online Recipes Of The Day