Chocolate Pie recipe is a Dessert meal that takes 120 minutes to make. If you enjoy for Dessert, you will like Chocolate Pie!
Chocolate Pie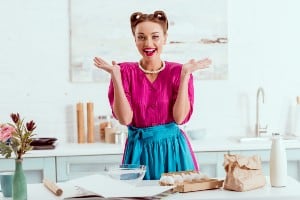 Chocolate Pie
Jello Chocolate Pudding Pie with 1% milk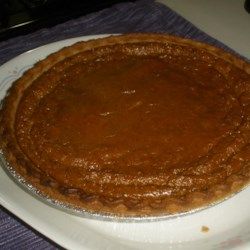 What Are The Ingredients For Chocolate Pie Recipe?
The ingredients for Chocolate Pie are:
6 serving Jello Sugar Free Fat Free chocolate fudge pudding mix (powder only)
3 cup Milk, 1%
1 tsp Cinnamon, ground
2 tsp Vanilla Extract
8 piece (1/8 of 9" crust) Pie crust, frozen, ready-to-bake
How Do I Make Chocolate Pie?
Here is how you make Chocolate Pie:
Let pre-cooked pie shell thaw prior to cooking in a 400 degree oven for 5 to 8 minutes.Allow Pre-cook pie shell to rest for 5 minutesPlace three cups of milk in to a medium saucepan, place heat setting on medium, slowly adding the pudding mixture to the pan add vanilla and cinnamon. Once the mixture is combined and brought to a boil. Let cook for about 3 to 5 minutes.Then add pudding to pie shell . place in refrigerator for 3 hours to set.Cool whip may be added after pie has been cut to serve.Serving Size: 9 inch pie cut into 8 piecesNumber of Servings: 8Recipe submitted by SparkPeople user GIAARNOLD.
What's The Nutritional Info For Chocolate Pie?
The nutritional information for Chocolate Pie is:
Servings Per Recipe: 8
Amount Per Serving
Calories:

150.5
Total Fat:

6.2 g

Cholesterol:

4.5 mg

Sodium:

376.5 mg

Total Carbs:

18.9 g

Dietary Fiber:

0.3 g

Protein:

4.2 g
More Online Recipes
Appetizers, Soups & Salads, Asian, Beef & Pork, Birthday, Breakfast, Brunch, Christmas, Cookout, Dessert, Dinner, Fish, French, German, Indian, Italian, Kids, Lunch, Mexican, Party, Picnic, Poultry, Salad, Sandwich, Side Dish, Side Items, Slow Cooker, Snack, Soup, Spanish, Thanksgiving, Vegetarian
Online Recipes Of The Day