The recipe Maple Oats Cookies
Maple Oats Cookies recipe is a Dessert meal that takes 15 minutes to make. If you enjoy for Dessert, you will like Maple Oats Cookies!
Maple Oats Cookies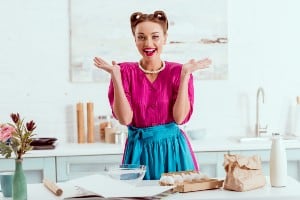 Maple Oats Cookies
Nothing like the smell of oats and cinnamon baking in the oven. If you like granola bars you'll love this recipe. This cookie is a Vegan cookie recipe I got from Whole Foods, but I tweaked it a bit. It's like eating a little granola bar without all the calories!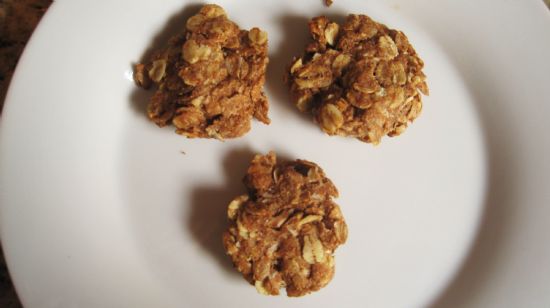 What Are The Ingredients For Maple Oats Cookies Recipe?
The ingredients for Maple Oats Cookies are:
2 cups rolled oats (I used Trader Joe's Multi Grain Oats)
3/4 cup plus 2 tablespoons spelt flour (wheat flour)
1/2 teaspoon ground cinnamon
1/4 teaspoon ground nutmeg (I used Pumpkin Spice)
1/8 teaspoon sea salt
1/2 cup pure maple syrup (I used 1/4 cup sugar free Mrs. Butterworth & 1/4 pure maple)
1/2 cup canola or high-heat sunflower oil
2 teaspoons vanilla extract
How Do I Make Maple Oats Cookies?
Here is how you make Maple Oats Cookies:
Preheat oven to 350?F. Place oats in a medium saucepan and toast over medium-high heat, stirring frequently, until oats are slightly golden and fragrant, about 3 minutes. Remove from heat and stir in flour, cinnamon, nutmeg and salt. In a separate bowl, whisk together maple syrup, oil and vanilla until combined. Add maple mixture to oat mixture and stir to combine completely. The dough will be warm. Drop by rounded teaspoonfuls onto a parchment-lined baking sheet (I used my hands, it was easier). Gently flatten dough with wet fingers and bake until golden brown, about 15 minutes. Cool cookies on a wire rack, then store them in an airtight container.Number of Servings: 34Recipe submitted by SparkPeople user SHELBSYD.
What's The Nutritional Info For Maple Oats Cookies?
The nutritional information for Maple Oats Cookies is:
Servings Per Recipe: 34
Amount Per Serving
Calories:

60.5
Total Fat:

3.5 g

Cholesterol:

0.0 mg

Sodium:

9.7 mg

Total Carbs:

7.4 g

Dietary Fiber:

0.9 g

Protein:

1.1 g
More Online Recipes
Appetizers, Soups & Salads, Asian, Beef & Pork, Birthday, Breakfast, Brunch, Christmas, Cookout, Dessert, Dinner, Fish, French, German, Indian, Italian, Kids, Lunch, Mexican, Party, Picnic, Poultry, Salad, Sandwich, Side Dish, Side Items, Slow Cooker, Snack, Soup, Spanish, Thanksgiving, Vegetarian
Online Recipes Of The Day