The recipe Gluten Free Pumpkin Swirl Cookies
Gluten Free Pumpkin Swirl Cookies recipe is a Dessert, Snack meal that takes 15 minutes to make. If you enjoy for Dessert, Snack, you will like Gluten Free Pumpkin Swirl Cookies!
Gluten Free Pumpkin Swirl Cookies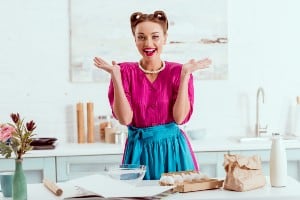 Gluten Free Pumpkin Swirl Cookies
Pumpkin Cookies with a Brown Sugar Twist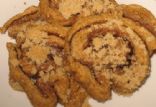 What Are The Ingredients For Gluten Free Pumpkin Swirl Cookies Recipe?
The ingredients for Gluten Free Pumpkin Swirl Cookies are:
1 Cup Sorghum Flour
2/3 cup Garbanzo Bean Flour (or whole bean flour)
1/2 cup Tapioca Starch
1 tsp Xantham Gum
2 tsp Gluten Free Baking Powder
1 tsp Baking Soda
1/4 tsp Salt
2 tsp Ground Cinnamon
1/2 tsp Ground Ginger
1 cup canned pumpkin puree (not pie filling)
3/4 cup Packed Brown Sugar for the dough
1 and 1/4 cups Brown Sugar for topping and inside the cookie
1/2 cup Light Margarine
2 tbsp Grated Orange Zest (optional)
How Do I Make Gluten Free Pumpkin Swirl Cookies?
Here is how you make Gluten Free Pumpkin Swirl Cookies:
1) Mix the sorghum flower, tapioca starch, bean flour, xantham gum, baking powder, baking soda, salt, cinnamon and ginger in a medium bowl or plastic bag.2) In another bowl beat the pumpkin puree, 3/4 cups of brown sugar, and margarine. After beating for about 3 minutes slowly mix the dry ingredients with the mixture. If you want to use orange zest, add that here as well. 3) Place the dough in the freezer to stiffen the dough for about 30 min (don't forget about it or it will get too hard! If you just want to make the dough and save it for another day put it in the fridge). Begin to preheat your oven at 350 degrees at this point.4) Put wax paper on your counter and then spread shortening or spray shortening to the wax paper to keep the dough from sticking. 5) Place the dough on the wax paper and begin to roll the dough out (my counters were very slick - so I had to also tape the paper down). Roll the dough as thin and rectangular shaped as you can. (I would recommend adding shortening or spraying pam on your rolling pin, it helps a lot!)6) Once everything is rolled out then spread a thin layer of brown sugar over your dough - enough to cover the whole top, but not piled on (you can actually put as much as you want to, there will just more calories involved)7) Take the long side of your rectangle dough and begin to roll the dough towards the other end. It will look like a swiss roll cake when your done with it. 8) Place a piece of parchment paper on your baking sheet, cut slices that are between 1/8-1/4 thick in the cookie dough roll, and place them on the cookie sheet. Once you have all your cookies placed on the cookie sheets you can add more brown sugar by sprinkling it on top of the dough.9) Bake in preheated oven for about 14 minutes or until stiff. Do not overcook.This can make about 32 1/8-1/4 inch thick cookies, or you can make them thicker and have a breakfast type roll (if you do this you will want to watch the rolls and cook them for longer)Number of Servings: 32Recipe submitted by SparkPeople user SINGINGSIREN82.
More Online Recipes
Appetizers, Soups & Salads, Asian, Beef & Pork, Birthday, Breakfast, Brunch, Christmas, Cookout, Dessert, Dinner, Fish, French, German, Indian, Italian, Kids, Lunch, Mexican, Party, Picnic, Poultry, Salad, Sandwich, Side Dish, Side Items, Slow Cooker, Snack, Soup, Spanish, Thanksgiving, Vegetarian
Online Recipes Of The Day