The recipe PB and J Cookies!
PB and J Cookies! recipe is a Dessert meal that takes 15 minutes to make. If you enjoy for Dessert, you will like PB and J Cookies!!
PB and J Cookies!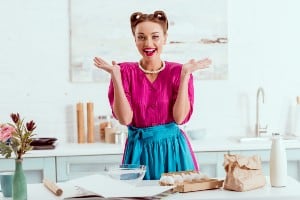 PB and J Cookies!
I got this one from iCookbook..Craving for PB and J? Make these cookies at only 40 calories a piece! Adjust some of the ingredients to try to get it lower! Let me know what you can do:)
What Are The Ingredients For PB and J Cookies! Recipe?
The ingredients for PB and J Cookies! are:
This is what I used:
Organic Brown Rice Flour, 1 cup
Unsalted Butter, 1.5 Tbsp
Creamy PB, 4 Tbsp
Splenda Brown Sugar, 2 Tbsp and 2 tsp - watch the conversion
on the package!
Sugar Free Applesauce, 2 Tbsp
Egg White, 1
Peach and Strawberry Sugar Free Preserves, 3 Tbsp each
Baking Soda, 1/4 Teaspoon
Salt, 1/8 Teaspoon
Vanilla, 1 teaspoon
Granulated Splenda, 1/4 Cup
How Do I Make PB and J Cookies!?
Here is how you make PB and J Cookies!:
Melt the butter, then freeze for 20 minutes.Mix the flour, baking soda and salt.Combine butter and PB, until smooth.Fold in applesauce, sugars, egg whites and vanilla.Gradually add the flour mixture.Form large ball, covers with plastic and freeze for 2 hours, yes two hours. You'll realize why :)Preheat oven 350. Spray cookie sheets with cooking spray.Remove dough from freezer and form small balls, they puff up don't worry.Before placing in oven, take the round side of the teaspoon and press in the middle of the cookie, not all the way through though.Bake 3 minutes, remove from oven and fill the wholes with the preserves.Place back in oven for 7-10 minutes and enjoy!!Serving Size: 32 CookiesNumber of Servings: 32Recipe submitted by SparkPeople user SWEETPQTE.
What's The Nutritional Info For PB and J Cookies!?
The nutritional information for PB and J Cookies! is:
Servings Per Recipe: 32
Amount Per Serving
Calories:

41.3
Total Fat:

1.6 g

Cholesterol:

1.4 mg

Sodium:

9.6 mg

Total Carbs:

6.1 g

Dietary Fiber:

0.4 g

Protein:

1.0 g
More Online Recipes
Appetizers, Soups & Salads, Asian, Beef & Pork, Birthday, Breakfast, Brunch, Christmas, Cookout, Dessert, Dinner, Fish, French, German, Indian, Italian, Kids, Lunch, Mexican, Party, Picnic, Poultry, Salad, Sandwich, Side Dish, Side Items, Slow Cooker, Snack, Soup, Spanish, Thanksgiving, Vegetarian
Online Recipes Of The Day