The recipe Lazy day Cabbage Rolls
Lazy day Cabbage Rolls recipe is a German Dinner meal that takes 105 minutes to make. If you enjoy German for Dinner, you will like Lazy day Cabbage Rolls!
Lazy day Cabbage Rolls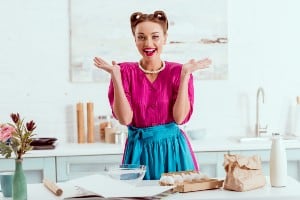 Lazy day Cabbage Rolls
Use 2lbs. of your favorite ground meat mixture. I like beef and sausage, beef and pork, all beef and all ground pork. Some people use ground venison or ground turkey.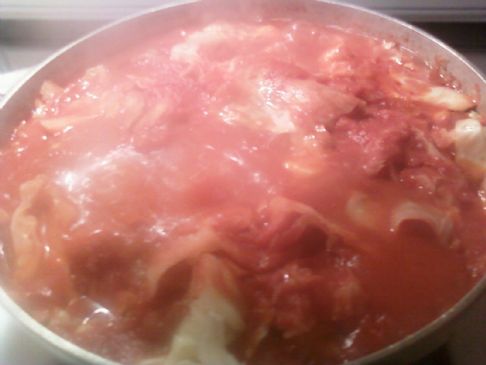 What Are The Ingredients For Lazy day Cabbage Rolls Recipe?
The ingredients for Lazy day Cabbage Rolls are:
Ingredients:
Ground Beef (extra lean), 1lb.
Onions, raw, 1 cup, chopped
Tomato juice, without salt added, 46 fl oz
Cabbage, fresh, 1 head, small
Sauerkraut, 2 cup, undrained
*Daisy Light Sour Cream, 2c.
Ground Pork, 16 oz
White Rice, long grain, 1 cup
How Do I Make Lazy day Cabbage Rolls?
Here is how you make Lazy day Cabbage Rolls:
mix together ground meats, onions and rice. Shape into approx. 16 meatballs. Coursely cut cabbage. Place few large leaves over bottom of large dutch oven. Put in meatballs. Cover with the remaining cabbage and sauerkraut. I rinse kraut if not using salt free tomato juice. Pour juice over meatballs. Bring to boil. Reduce heat to simmer and cover. Cook for 1hr. 15 minutes. Pour sour cream over top of dish. Using baster pour some of the juice over the sour cream. Replace lid and cook additional half hour. Great served with baked or mashed potatoes.Serving Size: makes 16 meatballsNumber of Servings: 8Recipe submitted by SparkPeople user LEANNTHACKER.
What's The Nutritional Info For Lazy day Cabbage Rolls?
The nutritional information for Lazy day Cabbage Rolls is:
Servings Per Recipe: 8
Amount Per Serving
Calories:

401.8
Total Fat:

20.6 g

Cholesterol:

97.6 mg

Sodium:

520.6 mg

Total Carbs:

24.1 g

Dietary Fiber:

4.7 g

Protein:

30.8 g
More Online Recipes
Appetizers, Soups & Salads, Asian, Beef & Pork, Birthday, Breakfast, Brunch, Christmas, Cookout, Dessert, Dinner, Fish, French, German, Indian, Italian, Kids, Lunch, Mexican, Party, Picnic, Poultry, Salad, Sandwich, Side Dish, Side Items, Slow Cooker, Snack, Soup, Spanish, Thanksgiving, Vegetarian
Online Recipes Of The Day