Chili recipe is a Dinner meal that takes 25 minutes to make. If you enjoy for Dinner, you will like Chili!
Chili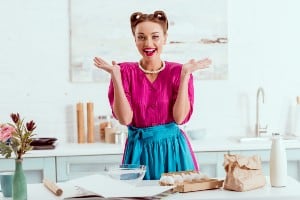 Chili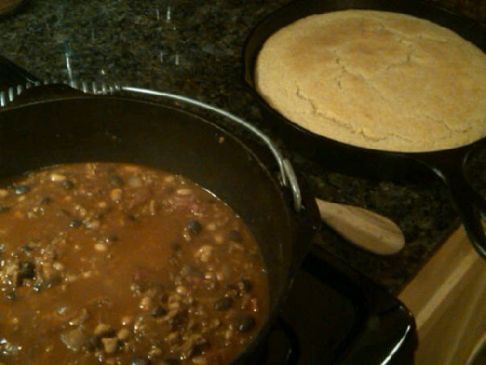 What Are The Ingredients For Chili Recipe?
The ingredients for Chili are:
1 Tbsp olive oil
1 yellow onion, chopped
3 cloves garlic, chopped or minced
1 green bell pepper, chopped
1 pkg Veggie Crumbles (12oz)
1 can black beans, drained & rinsed
1 can white kidney beans, drained & rinsed
1 can whole peeled tomatoes
1/2 tsp salt
1/4 tsp pepper
1 Tbsp chili powder
How Do I Make Chili?
Here is how you make Chili:
Heat olive oil in large pot or dutch oven.Sautee onion, garlic & green pepper until onion is translucent.Add in veggie crumbles & heat through.Add beans, tomatoes & seasonings.Bring to a boil, then reduce temp to simmer for at least 15 min.Number of Servings: 4Recipe submitted by SparkPeople user JULIEIRENE.
What's The Nutritional Info For Chili?
The nutritional information for Chili is:
Servings Per Recipe: 4
Amount Per Serving
Calories:

359.7
Total Fat:

8.1 g

Cholesterol:

0.0 mg

Sodium:

365.9 mg

Total Carbs:

45.9 g

Dietary Fiber:

17.8 g

Protein:

27.8 g
More Online Recipes
Appetizers, Soups & Salads, Asian, Beef & Pork, Birthday, Breakfast, Brunch, Christmas, Cookout, Dessert, Dinner, Fish, French, German, Indian, Italian, Kids, Lunch, Mexican, Party, Picnic, Poultry, Salad, Sandwich, Side Dish, Side Items, Slow Cooker, Snack, Soup, Spanish, Thanksgiving, Vegetarian
Online Recipes Of The Day