The recipe Mixed Veggie Rice
Mixed Veggie Rice recipe is a Asian Dinner meal that takes 30 minutes to make. If you enjoy Asian for Dinner, you will like Mixed Veggie Rice!
Mixed Veggie Rice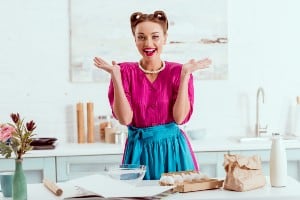 Mixed Veggie Rice
Veggies and Rice make a simple, cheap, and delicious option that can be prepped ahead of time and stored for a week of heathy, ready-to-eat meals!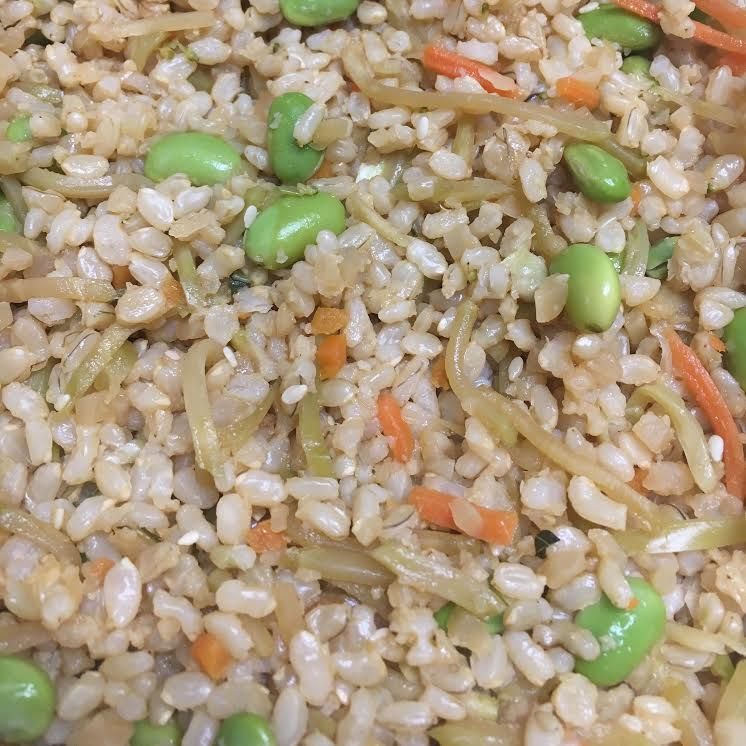 What Are The Ingredients For Mixed Veggie Rice Recipe?
The ingredients for Mixed Veggie Rice are:
1361 Grams Short Grain Brown Rice
485 gram(s) Edamame, Shelled, Frozen, 365 Brand (per2/3cup) (by RYLATORR)
18 oz 365 Organic Riced Cauliflower (by ANGELEYES00)
284 grams Mushrooms, fresh
60 gram(s) Chilli Sauce - Sweet - Mae Ploy 30g 2 Tbsp
18 oz Broccoli Slaw
How Do I Make Mixed Veggie Rice?
Here is how you make Mixed Veggie Rice:
Cook rice and mushrooms in a rice cooker or pressure cooker with a pinch of salt. Steam edamame, riced cauliflower, and broccoli slaw. When the rice and veggie mix are both done cooking, mix everything together with chili sauce. Serving Size: Makes 13 2-cup portionsNumber of Servings: 13.5Recipe submitted by SparkPeople user KYRELYSE.
What's The Nutritional Info For Mixed Veggie Rice?
The nutritional information for Mixed Veggie Rice is:
Servings Per Recipe: 13
Amount Per Serving
Calories:

426.3
Total Fat:

5.2 g

Cholesterol:

0.0 mg

Sodium:

89.3 mg

Total Carbs:

90.1 g

Dietary Fiber:

10.5 g

Protein:

14.6 g
More Online Recipes
Appetizers, Soups & Salads, Asian, Beef & Pork, Birthday, Breakfast, Brunch, Christmas, Cookout, Dessert, Dinner, Fish, French, German, Indian, Italian, Kids, Lunch, Mexican, Party, Picnic, Poultry, Salad, Sandwich, Side Dish, Side Items, Slow Cooker, Snack, Soup, Spanish, Thanksgiving, Vegetarian
Online Recipes Of The Day