The recipe The Best Taco Salad
The Best Taco Salad recipe is a Mexican Dinner meal that takes 15 minutes to make. If you enjoy Mexican for Dinner, you will like The Best Taco Salad!
The Best Taco Salad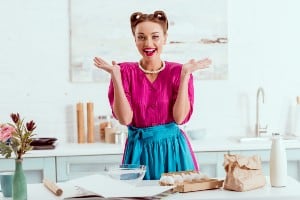 The Best Taco Salad
Taken off of a Facebook recipe: This (as it is now) is the original recipe. I'm going to work on it to make it a "skinny" recipe. I will probably start with the chips and cheese. The original used pinto beans which I replaced with black beans. I'll track the changes here.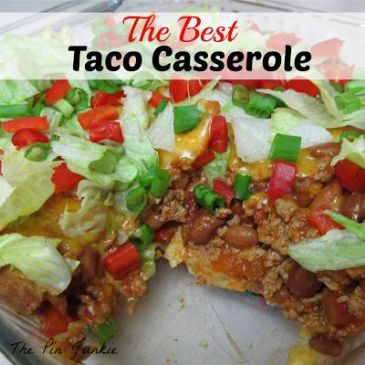 What Are The Ingredients For The Best Taco Salad Recipe?
The ingredients for The Best Taco Salad are:
1 pound ground turkey (or ground beef)
1 packet taco seasoning mix
3/4 cup water
1 can (16 oz.) diced tomatoes
1 can (16 oz.) black beans, drained & rinsed
2 cups tortilla chips or broken taco shells
1 cup shredded cheddar cheese
4 green onions
1 red bell pepper, diced
1 cup lettuce, chopped
How Do I Make The Best Taco Salad?
Here is how you make The Best Taco Salad:
1. Cook ground turkey in skillet until browned. Drain. Add taco seasoning packet andwater. Cook about 5 minutes or until sauce is thickened. Add diced tomatoes. Bring to a boil. Reduce heat. Cover and simmer about 10 minutes stirring occasionally.2. Add pinto beans. Cook uncovered another 5 - 10 minutes or until liquid from tomatoes is reduced.3. In an ungreased 2-quart casserole dish, place broken tortilla chips or taco shells.Top with beef mixture. Sprinkle with cheese. Microwave about 3 minutes to melt cheese.4. Top with lettuce, green onions, and red bell pepper. Serving Size:?makes 6 1-cup servings (approx)
What's The Nutritional Info For The Best Taco Salad?
The nutritional information for The Best Taco Salad is:
Servings Per Recipe: 6
Amount Per Serving
Calories:

669.6
Total Fat:

33.6 g

Cholesterol:

76.0 mg

Sodium:

801.7 mg

Total Carbs:

64.6 g

Dietary Fiber:

10.1 g

Protein:

29.6 g
More Online Recipes
Appetizers, Soups & Salads, Asian, Beef & Pork, Birthday, Breakfast, Brunch, Christmas, Cookout, Dessert, Dinner, Fish, French, German, Indian, Italian, Kids, Lunch, Mexican, Party, Picnic, Poultry, Salad, Sandwich, Side Dish, Side Items, Slow Cooker, Snack, Soup, Spanish, Thanksgiving, Vegetarian
Online Recipes Of The Day