The recipe Cranberry Salsa
Cranberry Salsa recipe is a Mexican Side Dish meal that takes 5 minutes to make. If you enjoy Mexican for Side Dish, you will like Cranberry Salsa!
Cranberry Salsa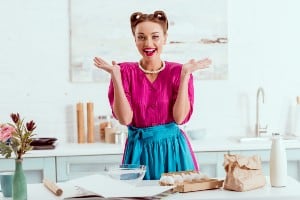 Cranberry Salsa
This recipe is adapted from Corinne Cook at The Advocate. After the White Christmas photo-shoot in November, we went back to Corinne?s for coffee and snacks. The first (and only thing) I ate was this Cranberry Salsa. Its perfect amounts of sweet, salty, and spicy made it a must this past holiday season. For more on this cranberry salsa, see here:http://www.clearlydeliciousfoodblog.com/2013/cranberry-salsa/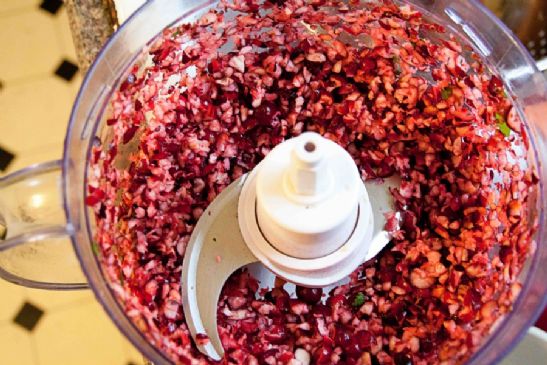 What Are The Ingredients For Cranberry Salsa Recipe?
The ingredients for Cranberry Salsa are:
*1 (12-oz) package of fresh cranberries, washed
*2 jalape?o peppers, washed, seeded, and chopped
*3/4 cup sugar
*1 bunch green onions, washed and chopped
*1 bunch cilantro, washed and chopped
*1 lime, juiced
How Do I Make Cranberry Salsa?
Here is how you make Cranberry Salsa:
1.) Prep all ingredients?wash, chop, and juice?and reserve for food processor.2.) In a food processor, combine cranberries and pulse to combine.3.) Add jalape?os, sugar, green onions, cilantro, and lime juice and pulse until evenly mixed. I like a smoother salsa, so I left the machine running a good 1 minute at least, but Corinne?s original recipe calls for a chunkier, less evenly chopped salsa. For this version, run your processor for less than a minute (about 30 seconds with step 2).4.) Serve with tortilla chips and enjoy!Serving Size: 12 appetizer servings or 2 1/2 cups totalNumber of Servings: 12Recipe submitted by SparkPeople user HELANAB86.
What's The Nutritional Info For Cranberry Salsa?
The nutritional information for Cranberry Salsa is:
Servings Per Recipe: 12
Amount Per Serving
Calories:

61.8
Total Fat:

0.1 g

Cholesterol:

0.0 mg

Sodium:

1.4 mg

Total Carbs:

16.0 g

Dietary Fiber:

1.2 g

Protein:

0.2 g
More Online Recipes
Appetizers, Soups & Salads, Asian, Beef & Pork, Birthday, Breakfast, Brunch, Christmas, Cookout, Dessert, Dinner, Fish, French, German, Indian, Italian, Kids, Lunch, Mexican, Party, Picnic, Poultry, Salad, Sandwich, Side Dish, Side Items, Slow Cooker, Snack, Soup, Spanish, Thanksgiving, Vegetarian
Online Recipes Of The Day