Green Salsa recipe is a Mexican Snack meal that takes several minutes to make. If you enjoy Mexican for Snack, you will like Green Salsa!
Green Salsa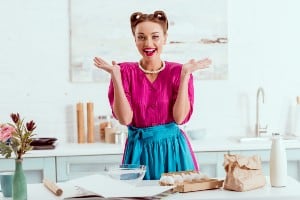 Green Salsa
Great for the new Mexico Garden. From AllRecipes.com

What Are The Ingredients For Green Salsa Recipe?
The ingredients for Green Salsa are:
8 tomatillos, husked
3 shallots
2 cloves garlic, peeled
1 (4 ounce) can chopped green chile peppers
1/4 cup chopped fresh cilantro
1 fresh jalapeno pepper, seeded
salt to taste
How Do I Make Green Salsa?
Here is how you make Green Salsa:
In a food processor, place tomatillos, shallots, garlic, green chile peppers, cilantro, jalapeno pepper and salt. Using the pulse setting, coarsely chop. Cover and chill in the refrigerator until serving. Number of Servings: 1Recipe submitted by SparkPeople user JOEANNI.
What's The Nutritional Info For Green Salsa?
The nutritional information for Green Salsa is:
Servings Per Recipe: 1
Amount Per Serving
Calories:

158.0
Total Fat:

3.1 g

Cholesterol:

0.0 mg

Sodium:

2,612.5 mg

Total Carbs:

32.0 g

Dietary Fiber:

6.9 g

Protein:

5.2 g
More Online Recipes
Appetizers, Soups & Salads, Asian, Beef & Pork, Birthday, Breakfast, Brunch, Christmas, Cookout, Dessert, Dinner, Fish, French, German, Indian, Italian, Kids, Lunch, Mexican, Party, Picnic, Poultry, Salad, Sandwich, Side Dish, Side Items, Slow Cooker, Snack, Soup, Spanish, Thanksgiving, Vegetarian
Online Recipes Of The Day