The recipe Maple Nut Sticky Buns
Maple Nut Sticky Buns recipe is a Breakfast, Snack meal that takes 25 minutes to make. If you enjoy for Breakfast, Snack, you will like Maple Nut Sticky Buns!
Maple Nut Sticky Buns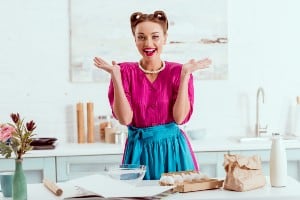 Maple Nut Sticky Buns
A delicious breakfast treat! Or there's a cinnamon roll alternative at the bottom.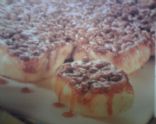 What Are The Ingredients For Maple Nut Sticky Buns Recipe?
The ingredients for Maple Nut Sticky Buns are:
1 cup coarsely chopped pecans or walnuts
½ cup maple syrup
3 cups all-purpose flour
¼ cup granulated sugar
1 package quick-rising active dry yeast
1 teaspoon salt
1 cup warm water (120oF-130oF)
6 tablespoons softened butter, divided
1 egg, at room temperature
½ cup packed light brown sugar, divided
1 teaspoon cinnamon
How Do I Make Maple Nut Sticky Buns?
Here is how you make Maple Nut Sticky Buns:
prep time: 10 minutes plus risingbake time: 25-30 minutes1. Grease a 13x9 inch baking pan and spread pecans and maple syrup evenly over the bottom.2. Combine 2 cups flour, granulated sugar, yeast and salt in a large bowl. Stir in water, 2 tablespoons butter and egg. Beat until smooth; gradually stir in remaining flour until soft dough forms. Cover with plastic wrap; let rise until doubled, about 30 minutes.3. On lightly floured surface, roll dough to 15-12 inch rectangle. Spread with remaining butter. Mix brown sugar with cinnamon; sprinkle over surface. Starting with a 12-inch side, roll up tightly.4. Cut into 12 slices; place cut side down in prepared pan. (To easily cut the rolled dough into equal pieces, use the string method. Loop kitchen twine around the rolled dough, cross the ends and pull tightly to cut off each roll.) Cover with plastic wrap; place on wire rack set over large pan of hot water. Let rise until buns double, 30-45 minutes. Preheat oven to 375oF. Uncover buns. Bake until golden brown, 25-30 minutes. Cool for 1 minute. Loosen edges; invert onto a serving plate. Serve warm.Other ideas:For cinnamon rolls, omit syrup and pecans; glaze with a mixture of 1 ½ cups confectioner's sugar, 2-3 tablespoons milk and 1 teaspoon vanilla.Number of Servings: 12Recipe submitted by SparkPeople user SUNKISTBLNDE.
What's The Nutritional Info For Maple Nut Sticky Buns?
The nutritional information for Maple Nut Sticky Buns is:
Servings Per Recipe: 12
Amount Per Serving
Calories:

207.9
Total Fat:

12.7 g

Cholesterol:

33.3 mg

Sodium:

205.3 mg

Total Carbs:

23.5 g

Dietary Fiber:

0.8 g

Protein:

2.1 g
More Online Recipes
Appetizers, Soups & Salads, Asian, Beef & Pork, Birthday, Breakfast, Brunch, Christmas, Cookout, Dessert, Dinner, Fish, French, German, Indian, Italian, Kids, Lunch, Mexican, Party, Picnic, Poultry, Salad, Sandwich, Side Dish, Side Items, Slow Cooker, Snack, Soup, Spanish, Thanksgiving, Vegetarian
Online Recipes Of The Day