Creme Caramel recipe is a French Dessert meal that takes 45 minutes to make. If you enjoy French for Dessert, you will like Creme Caramel!
Creme Caramel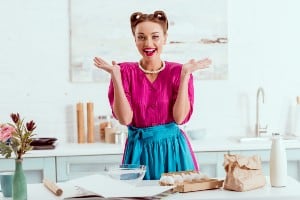 Creme Caramel
A rich, but oh so worth it, custard dessert and so easy to make. I serve this once a year, at Christmas dinner.

How Do I Make Creme Caramel?
Here is how you make Creme Caramel:
Preheat oven to 325.- Boil a kettle of water for the end of the custard process.To prepare the CARAMEL:Line a 2-quart tin charlotte mold with caramel (have a bowl of ice cold water for the end of this process; bowl should be big enough to accommodate bottom of charlotte mold):- Dissolve 1/2 cup sugar with 2 Tbls. water in the bottom of the mold by swirling the water into the sugar. DO NOT STIR.THIS STEP IS SENSITIVE:Cover the mold and place on low heat until the sugar/water becomes syrupy and the sugar is completely dissolved. Remove the cover, then boil the syrup until it begins to turn a golden color. Swirl the pan over the heat and then, when desired caramel color is reached, remove from heat, swirling the caramel around the sides of the mold, then plunge the bottom into the ice cold water for a few seconds to stop the cooking. (I like to stop just when the sugar starts to emit a bit of a burnt smell, but be careful, because it is easy to burn the sugar.)--------------------------------------------Custard:- In a saucepan, simmer the cream and milk with the vanilla for about 5 minutes. (I prefer to use a vanilla bean because it leaves the vanilla specks in the cream mixture. After simmering, slit the bean down the middle, lengthwise, to release the rest of the vanilla specks and put them back into the cream mixute.)- Whisk the remaining 1 cup sugar into the eggs and yolks, and continue whisking until mixture is light and fluffly.- Gradually add the hot cream mixture, whisking continuosly.- Strain the mixture into the prepared Charlotte mold.- Place the mold in a pan with high enough sides to accommodate adding the boiling water so that the water comes about half way up the outside of the mold. (I find that a 9x12 baking pan works well.)- Bake for about 45 mins. or until the custard is firm. (This is determined by inserting a knife in the center of the mold--if it comes out clean, the custard is set.)- Chill ~4 hours or overnight (best).To unmold: slide a slim knife carefully around the perimeter of the mold to loosen, place a serving plate on top of the mold, then quickly invert. Pour the remaining caramel over the custard.Serve with a dollop of whipped cream or plain.Makes 10 servings. Enjoy!Number of Servings: 10Recipe submitted by SparkPeople user FLORENCEPS.
What's The Nutritional Info For Creme Caramel?
The nutritional information for Creme Caramel is:
Servings Per Recipe: 10
Amount Per Serving
Calories:

314.6
Total Fat:

14.8 g

Cholesterol:

168.5 mg

Sodium:

48.2 mg

Total Carbs:

42.6 g

Dietary Fiber:

0.0 g

Protein:

4.3 g
More Online Recipes
Appetizers, Soups & Salads, Asian, Beef & Pork, Birthday, Breakfast, Brunch, Christmas, Cookout, Dessert, Dinner, Fish, French, German, Indian, Italian, Kids, Lunch, Mexican, Party, Picnic, Poultry, Salad, Sandwich, Side Dish, Side Items, Slow Cooker, Snack, Soup, Spanish, Thanksgiving, Vegetarian
Online Recipes Of The Day