The recipe Chipper Carrot Cupcakes
Chipper Carrot Cupcakes recipe is a Dessert meal that takes 22 minutes to make. If you enjoy for Dessert, you will like Chipper Carrot Cupcakes!
Chipper Carrot Cupcakes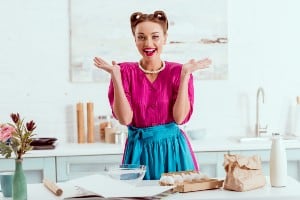 Chipper Carrot Cupcakes
When I saw this recipe for zucchini cupcakes at Blake Bakes (http://www.blakebakes.com/2008/09/donna-bakeschocolate-chip-zucchini-cupcakes/) I knew I would have to make it! A quick consultation with The Other Half proved it. But could it be done with carrots? I decided to find out and I began to tinker around. These aren't too sweet, but they're light in texture and you still definitely know that it's dessert!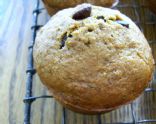 What Are The Ingredients For Chipper Carrot Cupcakes Recipe?
The ingredients for Chipper Carrot Cupcakes are:
2 1/2 tbsp ground flaxseed
1/3 cup boiling water
1 cup whole wheat flour
2 cups flour
1 tsp salt
1 tsp baking soda
1/2 tsp baking powder
1 tbsp ground cinnamon
1 egg
2/3 cup white sugar
1/2 cup brown sugar, packed
2/3 cup canola oil
1 1/2 tbsp vanilla
3 cups grated carrot
2/3 cup mini chocolate chips
How Do I Make Chipper Carrot Cupcakes?
Here is how you make Chipper Carrot Cupcakes:
Preheat oven to 350 F, and grease 24 muffin cups. Mix together flaxseed and water, let stand 15 minutes.Combine flours, salt, baking soda, baking powder and cinnamon. Set aside. In a large mixing bowl, beat egg, flax mixture and sugars together. Add oil, vanilla and carrots and blend well, scraping bowl occasionally. Add 1/2 the flour mixture and mix on low speed. Scrape down the bowl, and add the remaining flour. Beat just until blended. Fold in chocolate chips. Fill prepared muffin cups 3/4 full. Bake at 350 degrees for 20-22 minutesLet sit on cooling racks for 5 minutes before removing cupcakes from pans. Cool completely before frosting if desired.Number of Servings: 24Recipe submitted by SparkPeople user JO_JO_BA.
What's The Nutritional Info For Chipper Carrot Cupcakes?
The nutritional information for Chipper Carrot Cupcakes is:
Servings Per Recipe: 24
Amount Per Serving
Calories:

181.9
Total Fat:

8.2 g

Cholesterol:

8.9 mg

Sodium:

14.9 mg

Total Carbs:

26.2 g

Dietary Fiber:

1.8 g

Protein:

2.5 g
More Online Recipes
Appetizers, Soups & Salads, Asian, Beef & Pork, Birthday, Breakfast, Brunch, Christmas, Cookout, Dessert, Dinner, Fish, French, German, Indian, Italian, Kids, Lunch, Mexican, Party, Picnic, Poultry, Salad, Sandwich, Side Dish, Side Items, Slow Cooker, Snack, Soup, Spanish, Thanksgiving, Vegetarian
Online Recipes Of The Day