The recipe Cauliflower Grits
Cauliflower Grits recipe is a Side Dish meal that takes 10 minutes to make. If you enjoy for Side Dish, you will like Cauliflower Grits!
Cauliflower Grits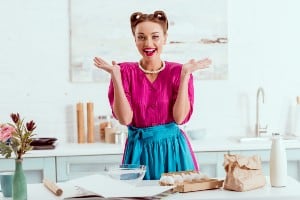 Cauliflower Grits
I adapted a combination of cauliflower grits recipes.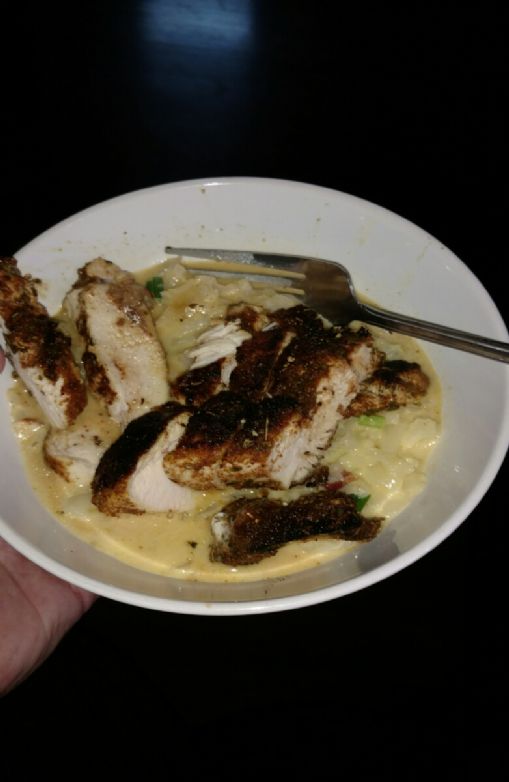 What Are The Ingredients For Cauliflower Grits Recipe?
The ingredients for Cauliflower Grits are:
1.5 cup (1" pieces) Cauliflower, frozen, cooked
1.0 fl oz Water, tap
2.0 pat (1" sq, 1/3" high) Butter, salted
0.25 cup, fluid (yields 2 cups whipped) Heavy Whipping Cream
2.0 oz Cheddar Cheese
1.0 medium slices, cooked (raw product packed 20/lb) Bacon, pork, microwaved
1.0 tbsp chopped Onions, raw
How Do I Make Cauliflower Grits?
Here is how you make Cauliflower Grits:
The grits is shredded cauliflower, next time I'll process it longer. I took a bag of frozen cauliflower, nuked it for 5 minutes, then processed it. Next I put the cauliflower in a sauce pan on medium and added a quarter cup of heavy cream and a couple tablespoons of water. Then seasoned with salt, garlic, cayenne, and cumin. Then added a quarter cup of shredded cheddar cheese. Let it heat through, stirring to incorporate the cheese, then added a diced slice of bacon and a sliced up green onion. Continued heating it up.Serving Size: 2 portionsNumber of Servings: 2.0Recipe submitted by SparkPeople user SSMITH762.
What's The Nutritional Info For Cauliflower Grits?
The nutritional information for Cauliflower Grits is:
Servings Per Recipe: 2
Amount Per Serving
Calories:

301.8
Total Fat:

26.3 g

Cholesterol:

86.7 mg

Sodium:

322.0 mg

Total Carbs:

6.7 g

Dietary Fiber:

3.7 g

Protein:

11.8 g
More Online Recipes
Appetizers, Soups & Salads, Asian, Beef & Pork, Birthday, Breakfast, Brunch, Christmas, Cookout, Dessert, Dinner, Fish, French, German, Indian, Italian, Kids, Lunch, Mexican, Party, Picnic, Poultry, Salad, Sandwich, Side Dish, Side Items, Slow Cooker, Snack, Soup, Spanish, Thanksgiving, Vegetarian
Online Recipes Of The Day