The recipe Kay's Raisin-Pumpkin Cookies
Kay's Raisin-Pumpkin Cookies recipe is a Dessert, Snack meal that takes 14 minutes to make. If you enjoy for Dessert, Snack, you will like Kay's Raisin-Pumpkin Cookies!
Kay's Raisin-Pumpkin Cookies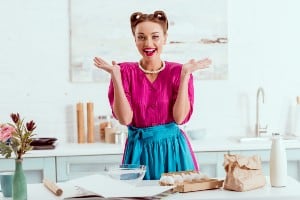 Kay's Raisin-Pumpkin Cookies
NO-FAT... LOW-CAL... LOW-SUGAR... VERY GOOD COOKIES!!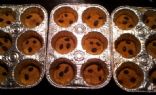 What Are The Ingredients For Kay's Raisin-Pumpkin Cookies Recipe?
The ingredients for Kay's Raisin-Pumpkin Cookies are:
1/4 cup - Whole Wheat Flour
1/2 cup - Splenda No Calorie Sweeter (If I dont have it I dont
add it and it doesnt make no difference in my opinion)
2 TBS - Brown Sugar
2 TSP - Baking Soda
______________________________________________
1/4 cup - Unsweetened Applesauce
1/4 cup - Canned Pumpkin
1/4 cup - Egg Substitute
1 TSP - Vanilla Extract
1 mini box - Raisins
2-3 Muffin Circle Tins. The ones with 6 circles each.
______________________________________________
How Do I Make Kay's Raisin-Pumpkin Cookies?
Here is how you make Kay's Raisin-Pumpkin Cookies:
For this recipe... If you dont have the Splenda... I have made this without using any splenda or sugar and I did not taste a difference. Some people may want to use Splenda Brown Sugar instead of regular but since these cookies are already no-fat and low-calories I just left it as regular. Make that decision on your own. :-)First mix together the first set of ingredients in a small bowl.Then mix together the second set of ingredients in a little larger bowl.Mix the power ingredients into the liquid ingredients and mix until its smooth.Get your muffin tins... This recipe calls for 12 servings. The cookies will come out kind of cookie/cake like if you do 12. I like them that way but some people may not want them that large so you can go ahead and make 13-20 cookies if you so choose and put teaspoons in each tin circle. (Obviously, if you make 13-20... the calories will be a little less per cookie then what i have for 12servings).Top each cookie with 2-3 raisins (just place them on top of the dough.Place in oven for 10-18 minutes. Keep checking them depending on how many servings you decided to make and how much dough is in each tin! Less servings = more time in the oven to cook! :-)Take them out... let them sit a minute or two... then take a tabelspoon and nicely go around them and pop them outta the tins so you can re-use the tins. :-) They are easy to get out that way. :-)If you decide to make more or double the batch you can freeze these in the freezer!AN EXTRA IDEA - Take 1/2 cup Fat Free Frozen Yogurt (90calories, 0 fat)... in a small cup and top with one of the serving of 12 cake-like-cookies. Its really good to be eaten with this!ENJOY! :-)Number of Servings: 12Recipe submitted by SparkPeople user REBELDANCER09.
More Online Recipes
Appetizers, Soups & Salads, Asian, Beef & Pork, Birthday, Breakfast, Brunch, Christmas, Cookout, Dessert, Dinner, Fish, French, German, Indian, Italian, Kids, Lunch, Mexican, Party, Picnic, Poultry, Salad, Sandwich, Side Dish, Side Items, Slow Cooker, Snack, Soup, Spanish, Thanksgiving, Vegetarian
Online Recipes Of The Day