The recipe Moravian Spice Cookies
Moravian Spice Cookies recipe is a German Dessert meal that takes 15 minutes to make. If you enjoy German for Dessert, you will like Moravian Spice Cookies!
Moravian Spice Cookies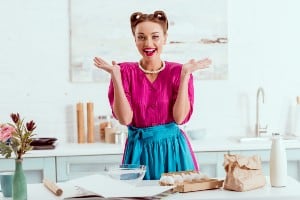 Moravian Spice Cookies
From Cook's Illustrated: With roots deep in Eastern Europe, these thin, crisp, spiced cookies have made a name for themselves in the United States due to the Moravian Church settlements in North Carolina and Pennsylvania. The trickiest part about this recipe is rolling the sticky dough incredibly thin. Instead of creaming soft butter, we use a food processor to add cold butter to the dry ingredients to keep the dough manageable. Take care not to overbake these cookies, or they will taste slightly bitter.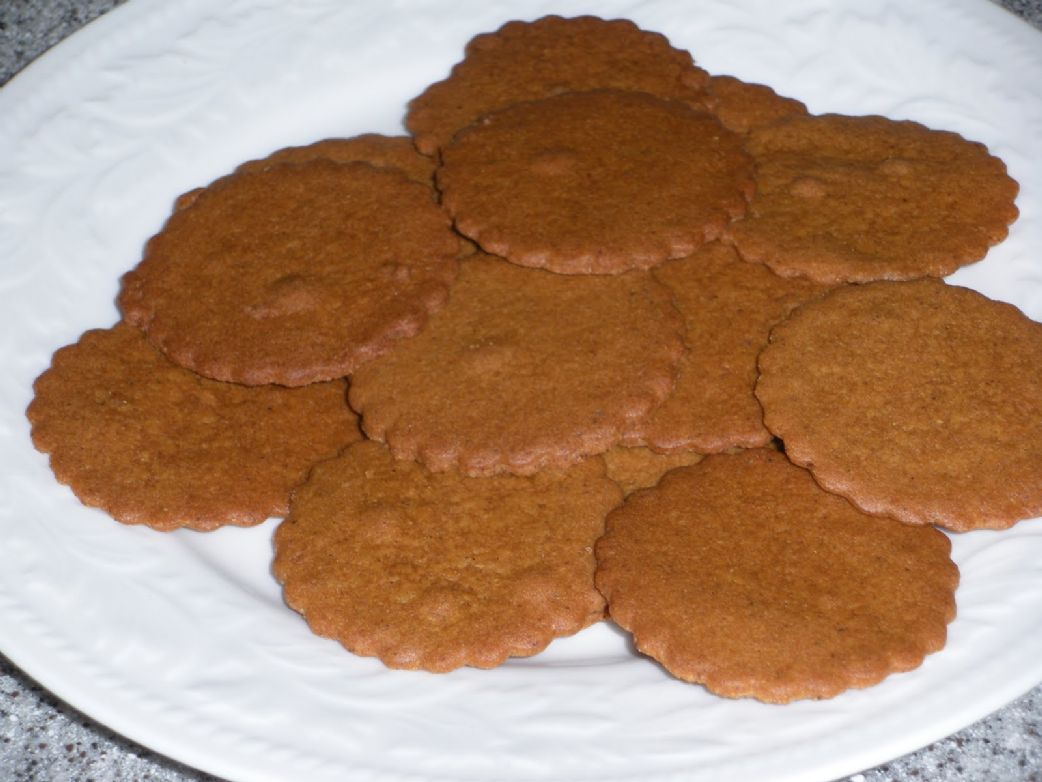 What Are The Ingredients For Moravian Spice Cookies Recipe?
The ingredients for Moravian Spice Cookies are:
1 ? C (8 3/4 ounces) all-purpose flour
? C packed (1 3/4 ounces) light brown sugar
2 tsp ground ginger
1 tsp ground cinnamon
? tsp ground allspice
? tsp baking soda
⅜ tsp salt
? tsp ground cloves
6 Tbls unsalted butter, cut into 1/2-inch squares and chilled
6 Tbls molasses
How Do I Make Moravian Spice Cookies?
Here is how you make Moravian Spice Cookies:
1. Adjust oven rack to middle position and heat oven to 300 degrees. Line 2 baking sheets with parchment paper.2. Process flour, sugar, ginger, cinnamon, allspice, baking soda, salt, and cloves in food processor until combined, about 5 seconds. Scatter butter over top and process until sandy, about 30 seconds. Add molasses and process until dough forms, about 1 minute longer. Divide dough into 3 pieces, form each piece into disk, wrap disks in plastic wrap, and refrigerate for 1 hour.3. Roll 1 disk of dough 1/16 inch thick between 2 pieces of parchment paper, gathering and rerolling scraps once and rechilling dough if it becomes sticky. Using 2 1/2-inch fluted round cutter, cut dough into rounds; space rounds 1/2 inch apart on prepared sheets. Bake, 1 sheet at a time, until cookies are firm when pressed gently and edges are just beginning to color, about 10 minutes, rotating sheet halfway through baking. Let cookies cool on sheet for 5 minutes, then slide cookies, still on parchment, onto wire rack. Repeat with remaining dough. Let cookies cool completely before serving.Serving Size: Makes 60 cookiesNumber of Servings: 60Recipe submitted by SparkPeople user MPACE89.
What's The Nutritional Info For Moravian Spice Cookies?
The nutritional information for Moravian Spice Cookies is:
Servings Per Recipe: 60
Amount Per Serving
Calories:

32.6
Total Fat:

1.2 g

Cholesterol:

3.1 mg

Sodium:

26.0 mg

Total Carbs:

5.2 g

Dietary Fiber:

0.1 g

Protein:

0.4 g
More Online Recipes
Appetizers, Soups & Salads, Asian, Beef & Pork, Birthday, Breakfast, Brunch, Christmas, Cookout, Dessert, Dinner, Fish, French, German, Indian, Italian, Kids, Lunch, Mexican, Party, Picnic, Poultry, Salad, Sandwich, Side Dish, Side Items, Slow Cooker, Snack, Soup, Spanish, Thanksgiving, Vegetarian
Online Recipes Of The Day