Healthy Salsa recipe is a Mexican meal that takes several minutes to make. If you enjoy Mexican for , you will like Healthy Salsa!
Healthy Salsa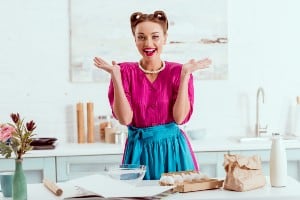 Healthy Salsa
This is a recipe that I adapted and combined from a couple of recipes I got off a couple of local tv shows. This makes a great dip for hearty chips or also, my favorite, as a salad topping for a taco salad. Add a dollop of sour cream...... and.....yumm! NO other dressing needed!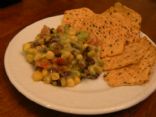 What Are The Ingredients For Healthy Salsa Recipe?
The ingredients for Healthy Salsa are:
2 medium ripe avocadoes, cubed
2 medium tomatoes, diced
1 (15oz) can of corn, drained
1 (15oz) can black beans, rinsed and drained
1/2 fresh jalapeno pepper, seeded and finely diced or..1/2 tsp dried jalapeno (optional)
3 green onions, chopped
Juice of 2 limes
1/2 tsp ground cumin
fresh cilantro, chopped (to taste)
Salt (to taste)
How Do I Make Healthy Salsa?
Here is how you make Healthy Salsa:
Chop, dice and follow instructions for all ingredients and mix in a large bowl. Use as a dip with chips or as a dressing on salad. Great served immediately or tastes improve after sitting. Refridgerate leftovers.Makes appox. 48 servings (1 Tbsp each)Number of Servings: 48Recipe submitted by SparkPeople user WANBC1.
What's The Nutritional Info For Healthy Salsa?
The nutritional information for Healthy Salsa is:
Servings Per Recipe: 48
Amount Per Serving
Calories:

29.0
Total Fat:

1.2 g

Cholesterol:

0.0 mg

Sodium:

64.3 mg

Total Carbs:

4.1 g

Dietary Fiber:

1.4 g

Protein:

1.0 g
More Online Recipes
Appetizers, Soups & Salads, Asian, Beef & Pork, Birthday, Breakfast, Brunch, Christmas, Cookout, Dessert, Dinner, Fish, French, German, Indian, Italian, Kids, Lunch, Mexican, Party, Picnic, Poultry, Salad, Sandwich, Side Dish, Side Items, Slow Cooker, Snack, Soup, Spanish, Thanksgiving, Vegetarian
Online Recipes Of The Day