The recipe Good Seed Cookies
Good Seed Cookies recipe is a Dessert meal that takes 12 minutes to make. If you enjoy for Dessert, you will like Good Seed Cookies!
Good Seed Cookies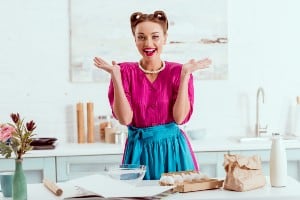 Good Seed Cookies
Fiber, Potassium, Zinc, Selenium, Vitamins, and Protein...in a cookie? Yessir...read on...I found the recipe for these cookies in a book of pretty healthy recipes called Olive Oil Baking. The recipe calls for Sesame seeds and lots more Sunflower seeds, but I ran out, so I skipped the Sesame seeds altogether and used flax seeds for the remainder of the Sunflower seeds (which the book suggested) and they're delicious! I was also a little low on brown sugar, so I added some agave nectar and it worked out beautifully. The tinge of cocoa powder was also my own addition. I was craving chocolate. :D My husband LOVES these cookies and he doesn't like anything healthy.They're SO easy and they're not too sweet, which I love. You don't need a mixer, just 2 bowls, a whisk and a spoon.To lighten them up even further, you could probably substitute even more of the brown sugar with more agave nectar. I can tell that dried fruit would also go nicely in these cookies and add some sweetness (maybe giving you the opportunity to cut back on some more brown sugar). Give it a shot and tell me what you think!
More Online Recipes
Appetizers, Soups & Salads, Asian, Beef & Pork, Birthday, Breakfast, Brunch, Christmas, Cookout, Dessert, Dinner, Fish, French, German, Indian, Italian, Kids, Lunch, Mexican, Party, Picnic, Poultry, Salad, Sandwich, Side Dish, Side Items, Slow Cooker, Snack, Soup, Spanish, Thanksgiving, Vegetarian
Online Recipes Of The Day