The recipe Famous Snickerdoodle Cookies
Famous Snickerdoodle Cookies recipe is a German Dessert meal that takes several minutes to make. If you enjoy German for Dessert, you will like Famous Snickerdoodle Cookies!
Famous Snickerdoodle Cookies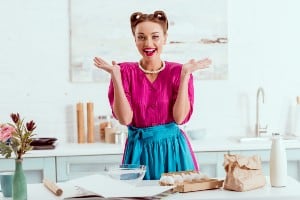 Famous Snickerdoodle Cookies
Enjoy this German classic. My Aunt Angela was born & raised there, this is her recipe.

How Do I Make Famous Snickerdoodle Cookies?
Here is how you make Famous Snickerdoodle Cookies:
Preheat the oven to 350 F. Grease cookie sheets. Sift together the flour, the cream of tartar, the baking soda, and the salt. Using an electric mixer, beat together the butter and 1 1/2 cups of the sugar. Add and continue beating, the eggs. Beat flour mixture into butter mixture, until smoothly incorporated. Pull off pieces of the dough and roll between the palms to form generous 1 1/4-inch balls. Roll in a mixture of 1/4 cup of sugar, and the cinnamon. Space about 2 3/4 inches apart on sheets. Bake 1 pan at a time, in the upper third of the oven for about 8 to 11 minutes, or until the cookies are light golden brown around the edges. Rotate sheets half way through baking for even browning. Transfer sheets to wire racks and let stand after cookies firm up slightly, 1 to 2 minutes. Then, transfer the cookies to wire racks and cool thoroughly. Cool cookie sheets between batches or cookies may spread too much. Store, airtight, for 10 days, or freeze up to one month. Makes about 3 dozenNumber of Servings: 18Recipe submitted by SparkPeople user SQUIRRELWOLFS.
More Online Recipes
Appetizers, Soups & Salads, Asian, Beef & Pork, Birthday, Breakfast, Brunch, Christmas, Cookout, Dessert, Dinner, Fish, French, German, Indian, Italian, Kids, Lunch, Mexican, Party, Picnic, Poultry, Salad, Sandwich, Side Dish, Side Items, Slow Cooker, Snack, Soup, Spanish, Thanksgiving, Vegetarian
Online Recipes Of The Day