The recipe Strawberry Meringue Cookies
Strawberry Meringue Cookies recipe is a Dessert meal that takes 60 minutes to make. If you enjoy for Dessert, you will like Strawberry Meringue Cookies!
Strawberry Meringue Cookies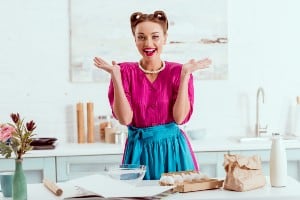 Strawberry Meringue Cookies
Sweet, but light cookies, low calorie and perfect for when that sweet tooth hits.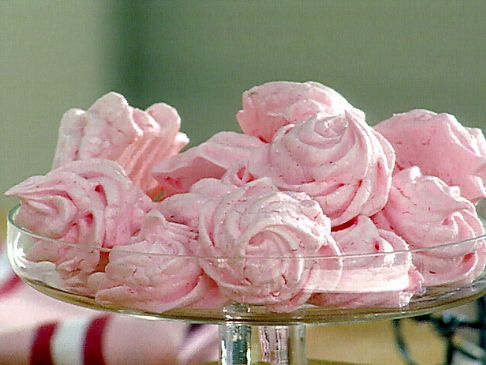 How Do I Make Strawberry Meringue Cookies?
Here is how you make Strawberry Meringue Cookies:
Preheat oven to 225 degrees. Line a baking sheet with parchment paper*Before you start; make sure egg whites are at room temperature. Also make sure the bowl and beaters are clean and free of any grease. (Do NOT use a plastic bowl)Place whites, extract and cream of tartar into bowl and start whisking at medium speed until frothy. Then, while beaters are still mixing, begin to add the sugar, small amounts at a time until it's all in. Continue to beat on medium/high until stiff peaks form. Spoon mixture into a large zip top bag, then cut a corner, or use pastry bag with a large tip, you can also just spoon the mixture onto a pan. Place cookies about 1/4 inch apart. Place pan into oven and set timer for 60 minutes. When time is up, check the cookies by touching the top of them. They are done when the top is slightly crisp. (if they smash easy they are not done). Add cooking time as needed. Once they are done, turn off the oven and open the door, allow cookies to cool in the oven. Number of Servings: 45Recipe submitted by SparkPeople user JWSWEETY.
More Online Recipes
Appetizers, Soups & Salads, Asian, Beef & Pork, Birthday, Breakfast, Brunch, Christmas, Cookout, Dessert, Dinner, Fish, French, German, Indian, Italian, Kids, Lunch, Mexican, Party, Picnic, Poultry, Salad, Sandwich, Side Dish, Side Items, Slow Cooker, Snack, Soup, Spanish, Thanksgiving, Vegetarian
Online Recipes Of The Day