The recipe Vegan Wild Rice Patties
Vegan Wild Rice Patties recipe is a Dinner meal that takes 20 minutes to make. If you enjoy for Dinner, you will like Vegan Wild Rice Patties!
Vegan Wild Rice Patties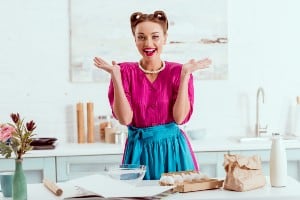 Vegan Wild Rice Patties
Wild rice blend, with lentils, sundried tomatoes and corn...these are chock FULL of protein, fiber, heart-healthy fats and flavor!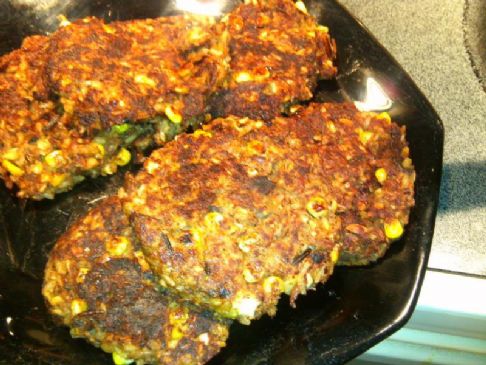 What Are The Ingredients For Vegan Wild Rice Patties Recipe?
The ingredients for Vegan Wild Rice Patties are:
Lundberg Wild Blend Brown Rice-1/2 cup dry
Lentils, 3/4 cup, cooked
Cashew Nuts, raw 1/4 cup, coarsely chopped
Yellow sweet corn, frozen, 1/2 cup
Nutritional Yeast, 1 tbs
Lowered-sodium Soy Sauce, 2 tsp
Dried Onion Flakes, 1 tbs
Pepper, black, 1/2 tsp
Salt, 1/2 tsp
Flax-seed meal, 3 tbsp
Water, tap, 6 tbs
Bread crumbs, dry, grated, plain, 1/4 cup
Olive Oil, 3 tbsp (for frying)
How Do I Make Vegan Wild Rice Patties?
Here is how you make Vegan Wild Rice Patties:
First, take the flax-seed meal and the 6 tablespoons of water, and mix well. You can heat the water in the microwave, if you want. Set aside, and allow to get gummy; this is going to be your binder agent. Cook the Wild Brown Rice according to manufacturer's directions, using 1 cup water to 1/2 cup rice mix, and slowly simmering with the 1/2 tsp salt. This takes about 50 minutes, or until desired tenderness of grain is reached.Cook the lentils JUST until they're done, by placing 1/2 cup of dry lentils in a pan, covering with about 2 inches of water, and placing over medium heat. Meanwhile, chop the cashews and sun-dried tomatoes, and measure out the onion flakes, pepper, nutritional yeast... When the rice is cooked, and the lentils, as well, mix everything together: ALL of it. Bread crumbs, corn, seasonings, everything. Whip out that #16 scoop, and dip out six portions. Have a heavy, no-stick skillet pre-heated over a medium heat. Add3 tbs olive oil, and when it starts to shimmer in the pan, add three scoops of patty mix; gently flatten to about the size of a hamburger bun. Cook until well-browned and fragrant, then gently flip. When the other side is cooked, remove from heat, and serve. I used it as a hamburger, with ketchup and mustard; try it with vegetarian marinara and vegan cheese. The possibilities are ENDLESS. As always, try it; write and tell me what you think. Comments, questions or exhortations are always welcomed. God bless you all; keep coming back. It works if you work it, so WORK it, you're worth it!Serving Size:?Makes 6 #16 scoop pattiesNumber of Servings: 6Recipe submitted by SparkPeople user TA24JC.
What's The Nutritional Info For Vegan Wild Rice Patties?
The nutritional information for Vegan Wild Rice Patties is:
Servings Per Recipe: 6
Amount Per Serving
Calories:

226.7
Total Fat:

11.5 g

Cholesterol:

0.0 mg

Sodium:

361.1 mg

Total Carbs:

27.2 g

Dietary Fiber:

4.8 g

Protein:

7.3 g
More Online Recipes
Appetizers, Soups & Salads, Asian, Beef & Pork, Birthday, Breakfast, Brunch, Christmas, Cookout, Dessert, Dinner, Fish, French, German, Indian, Italian, Kids, Lunch, Mexican, Party, Picnic, Poultry, Salad, Sandwich, Side Dish, Side Items, Slow Cooker, Snack, Soup, Spanish, Thanksgiving, Vegetarian
Online Recipes Of The Day