The recipe Jamacian Steak
Jamacian Steak recipe is a Dinner meal that takes 12 minutes to make. If you enjoy for Dinner, you will like Jamacian Steak!
Jamacian Steak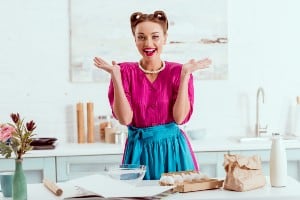 Jamacian Steak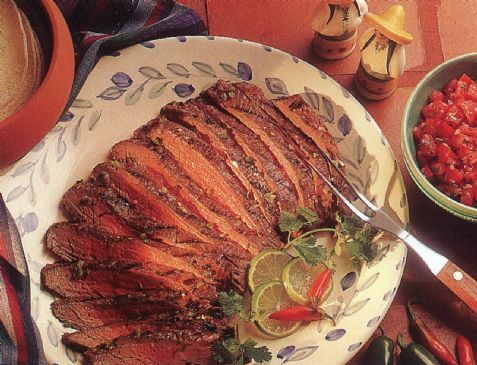 What Are The Ingredients For Jamacian Steak Recipe?
The ingredients for Jamacian Steak are:
2lbs Flank steak
1/4 cup brown sugar
3Tbs orange juice
3Tbs lime juice
3 cloves garlic
1 tsp ginger
2tsp grated orange peel
2tsp grated lime peel
1tsp salt
1tsp pepper
1/4tsp cinnamon
1/8tsp ground cloves
How Do I Make Jamacian Steak?
Here is how you make Jamacian Steak:
Score both sides of beef (cut 1/4 inch-deep diagonal lines about 1 inch apart in surface of steak...like a bunch of tic-tac-toe boards connected)Combine sugar, juices, garlic, ginger, grated peels, salt and pepper, cinnamon, and cloves in a 2qt. glass dish. Add beef, turn to coat. Cover and refrigerate at least 2 hours. Remove beef from dish, discard marinade. Grill beef over med high heat, about 6 minutes per side until med-rare or till desired doneness.Number of Servings: 6Recipe submitted by SparkPeople user SWEETCAROLINA.
What's The Nutritional Info For Jamacian Steak?
The nutritional information for Jamacian Steak is:
Servings Per Recipe: 6
Amount Per Serving
Calories:

296.8
Total Fat:

11.3 g

Cholesterol:

75.6 mg

Sodium:

505.3 mg

Total Carbs:

16.6 g

Dietary Fiber:

0.4 g

Protein:

30.9 g
More Online Recipes
Appetizers, Soups & Salads, Asian, Beef & Pork, Birthday, Breakfast, Brunch, Christmas, Cookout, Dessert, Dinner, Fish, French, German, Indian, Italian, Kids, Lunch, Mexican, Party, Picnic, Poultry, Salad, Sandwich, Side Dish, Side Items, Slow Cooker, Snack, Soup, Spanish, Thanksgiving, Vegetarian
Online Recipes Of The Day