The recipe Chicken Avocado Salad
Chicken Avocado Salad recipe is a Lunch meal that takes several minutes to make. If you enjoy for Lunch, you will like Chicken Avocado Salad!
Chicken Avocado Salad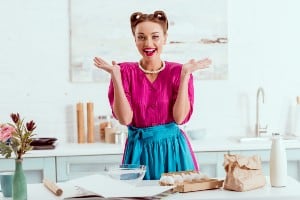 Chicken Avocado Salad
Quick and healthy salad. This would be a great summer chicken salad.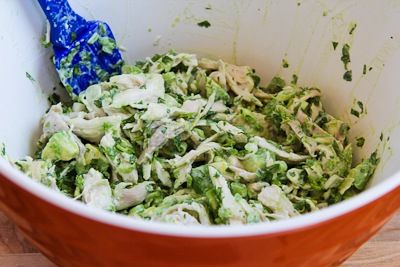 What Are The Ingredients For Chicken Avocado Salad Recipe?
The ingredients for Chicken Avocado Salad are:
2 cups cooked chicken, shredded into large pieces
2 medium avocados, diced
1 T + 1 T fresh squeezed lime juice
salt, to taste (I didn't use too much salt because you can always add more at the table.)
1/4 cup thinly sliced green onion
1/2 cup finely chopped fresh cilantro (or chop it more coarsely if you prefer)
2 T mayo or light mayo
How Do I Make Chicken Avocado Salad?
Here is how you make Chicken Avocado Salad:
Shred the chicken apart until you have 2 cups of chicken shredded into fairly large chunks. Dice the avocados into medium-sized pieces, mix with 1 T of the lime juice, and season avocado with salt to taste. Thinly slice the green onion and finely chop the cilantro. Mix mayo and 1 T lime juice to make the dressing.Put the chicken into a bowl large enough to hold all the salad ingredients. Add the sliced green onions and dressing and toss until all the chicken is coated with dressing. Add the avocado and any lime juice in the bottom of the bowl and gently combine with the chicken. Then add the chopped cilantro and gently mix into the salad, just until it is barely combined.Serve right away or chill for a while before serving. This could be served inside pita bread or sandwich bread, or inside crisp lettuce cups,Serving Size: Makes 4 servingsNumber of Servings: 4Recipe submitted by SparkPeople user JUDEEG.
What's The Nutritional Info For Chicken Avocado Salad?
The nutritional information for Chicken Avocado Salad is:
Servings Per Recipe: 4
Amount Per Serving
Calories:

309.1
Total Fat:

18.4 g

Cholesterol:

72.7 mg

Sodium:

116.4 mg

Total Carbs:

9.9 g

Dietary Fiber:

6.2 g

Protein:

27.5 g
More Online Recipes
Appetizers, Soups & Salads, Asian, Beef & Pork, Birthday, Breakfast, Brunch, Christmas, Cookout, Dessert, Dinner, Fish, French, German, Indian, Italian, Kids, Lunch, Mexican, Party, Picnic, Poultry, Salad, Sandwich, Side Dish, Side Items, Slow Cooker, Snack, Soup, Spanish, Thanksgiving, Vegetarian
Online Recipes Of The Day